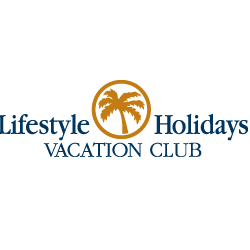 Puerto Plata, Dominican Republic (PRWEB) July 07, 2014
The Lifestyle Holidays Vacation Club scam avoidance team recognizes that travelers can be more likely targets for scams when away from home. Factors for this might include being unfamiliar with a destination that is being visited, a lack of awareness regarding local customs, or a relaxed peace of mind from enjoying vacation. Although it is always important to have a wonderful time during any vacation, travelers should retain some level of caution whenever encountering individuals or businesses offering products and services. Although some are simply being friendly and want the patronage of travelers, others could be initiating a scam.
There are many strategies used by people who commit scams, as recognized by Lifestyle Holidays Vacation Club scam avoidance team. A perfect example is a single person in public who approaches a vacationer. In some cases, being able to spot a traveler is easier based on clothing, general behavior, and so forth. Travelers who do not want to be approached by vendors and other such individuals can try to not stand out as much by becoming more familiar with an area. This can be done through research prior to arrival. Although it is not completely possible to hide being a tourist, any effort to counteract can help when people prefer not to stand out a great deal.
The Lifestyle Holidays Vacation Club scam avoidance team is aware that a person in public can approach a traveler and start out by giving a pitch about a product or service. If it is something that possesses little to no interest to the vacationer, it is recommended to politely refuse and move along to continue enjoying a travel experience.
If the vacationer is indeed interested, it is suggested to be careful. Items such as jewelry and other valuables offered at low prices should be considered with caution. Often, these items can actually be of much lesser value than what they are being sold for and this is a common travel scam. Vacationers who want to purchase fine goods, other products, or services should rely more on established businesses.
Any deal that seems too good to be true might very well be the case. Avoiding scams can be possible when a traveler is cautious about anything that comes with a price. For more information about LHVC and the fantastic vacations that they provide, visit: http://www.lifestyleholidaysvc.com/.
*****
Lifestyle Holidays Vacation Club
Player Cofresi | 57000 Puerto Plata, Dominican Republic
Telephone: 809-970-7777
Fax: 809-970-7465