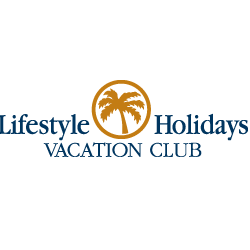 Puerto Plata, Dominican Republic (PRWEB) July 14, 2014
Summer is a popular time for many to leave home and go on vacation to any number of amazing destinations. Although vacationers should have a wonderful time regardless of the location being visited, Lifestyle Holidays Vacation Club scam prevention group knows that it is also a time when many people will be more at risk to scams. This is due to the level of unfamiliarity that could be possessed by a traveler away from home and perhaps a more relaxed frame of mind from enjoying a vacation. Fortunately, many scams can be avoided altogether by being alert this summer.
Particular scams can be committed in large crowded areas. Travelers getting around these places might find themselves having difficulty with navigation. When distracted, this can make it possible for a scammer to engage in pickpocketing without travelers realizing until it is too late.
Lifestyle Holidays Vacation Club scam prevention group believes that travelers can be safer from such risks by securing personal belongings in ways that make them less easily accessible. This can include zipping up items in a backpack or in an article of clothing. Although it might be an inconvenience for the traveler who is trying to gain access to personal items, it is better than having anything stolen.
Another element to be cautious of is distractions. Sometimes, scammers will work in teams. One can provide a distraction to a traveler while another person engages in pickpocketing or blatantly steals personal items such as backpacks. Vacationers who are better aware of their surroundings can help prevent chances of being the targets of scams.
Scammers might approach travelers to sell something. Lifestyle Holidays Vacation Club scam prevention group understands that this activity could seem harmless to the individual traveler. However, people who are indeed trying to carry out scams will do as much as possible for personal gain. This includes putting on a show by being friendly to a traveler. Practicing such a method is meant to make travelers feel at ease and lower their guard.
Although travelers should enjoy a vacation and not constantly worry about getting into a scam, it is imperative to use the best judgment possible and to recognize when anything seems remotely suspicious. As the adage goes, it is better to be safe than sorry.
For more information about LHVC and to book a fantastic vacation today, visit http://www.lifestyleholidaysvc.com/.
*****
Lifestyle Holidays Vacation Club
Player Cofresi | 57000 Puerto Plata, Dominican Republic
Telephone: 809-970-7777
Fax: 809-970-7465