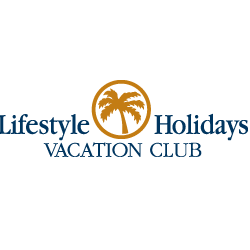 Puerto Plata, Dominican Republic (PRWEB) September 03, 2014
Summer is without a doubt the best time for travel. People from all over begin to long for sunny weather and cool waters. They eagerly start to prepare for trips with their families to enjoy long, relaxing stays in amazing destinations. The Lifestyle Holidays Vacation Club ripoff prevention squad believes that the satisfaction that people get out of travel is extremely important. For that reason, it has provided the following steps to help all those getting ready to enjoy their upcoming summer getaways avoid ripoffs and scams.
1. Be aware and watchful: Scammers and con- artists strike when they think that they will not be noticed. They wait for travelers to be distracted so that they can put their plans into action. Some will even go so far as to create distractions themselves to occupy travelers. Those who want to protect themselves while they are traveling should be aware of what and who is around them. If a traveler notices something that is suspicious, they should move along and remove themselves from that situation. If possible, they should also file a report.
2. Travel Light: The Lifestyle Holidays Vacation Club ripoff prevention squad knows that if travelers are towing many items and bags with them when they are exploring their destinations, it becomes difficult to keep track of all of their belongings. Travelers should try to keep their day-to-day travel gear as minimal as possible and make sure that valuables are secured. Taking these steps will help travelers protect their property and make them feel more secure when they are enjoying their trip.
3. Do Research: Some scammers and ripoff artists take advantage of the lack of knowledge that foreign visitors have. Travelers can protect themselves in many ways by doing extra research before they leave home. Knowing the local currency, language, and having a rough idea of the layout of the area will all make it easy to spot inaccuracies and stop ripoffs before they happen.
The Lifestyle Holidays Vacation Club Ripoff Prevention Squad is determined to make sure that travelers are safe while they are enjoying their time away from home this summer by keeping these steps in mind, vacationers should be able to protect themselves and appreciate worry-free vacation experiences. For more information on perfect summer travel visit http://www.lifestyleholidaysvc.com/. To view this release in Spanish, visit: http://www.prensaahora.com.mx/los-viajeros-de-este-verano-pueden-evitar-estafas-comunes-con-estos-consejos-de-lifestyle-holidays-vacation-club/
Lifestyle Holidays Vacation Club
Player Cofresi | 57000 Puerto Plata, Dominican Republic
Telephone: 809-970-7777
Fax: 809-970-7465
###
For information on the media release of this piece, contact Walter Halicki at (877) 390-1597 or visit http://JWMaxxSolutions.com.