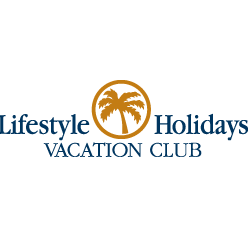 Puerto Plata, Dominican Republic (PRWEB) July 18, 2014
The Dominican Republic is a beautiful destination for all travelers seeking the perfect getaway, and the Lifestyle Holidays Vacation Club Sister Resorts makes it easy for all members to enjoy their stays in the tropical destination. The Dominican Republic has lots to offer guests in many ways, and one of the many ways that travelers can make the most out of their travels is by attending some of the many great upcoming events going on in the Dominican Republic. Here are some of the most exciting events to visit this July:
1. Santo Domingo Jazz Festival: This festival runs every Thursday night in July starting at 9pm. This is a perfect choice for a night out on the town with a date or friends and allows travelers to enjoy music that touches the soul. Each week the concert hosts different Jazz artists, so do not be afraid to check it out more than once.
2. Festival Deportivo de la Frontera "Pedernales 2014": This is a sports festival that hosts a number of water sports and beachside activities. The festival expects to have more than 250 participants and will no doubt be a fun event to either participate in or spectate. The event runs from July 18th to the 20th and is sure to bring lots of fun and excitement for all involved.
3. VIII Santo Domingo International Theater Festival: This is a must visit for lovers or the arts. The event this year is dedicated to Columbia and will involve 15 different well-known companies performing at the event. Interested travelers can catch this event from the 17th to the 27th to get a taste of modern Latin American theater.
For those staying at one of the Lifestyle Holidays Vacation Club Sister Resorts, these events will be a great addition to the vacations that they will soon be enjoying. There will be these and many other fun events to attend throughout July for travelers with all different interests. Choosing to attend one will allow the traveler to experience something new and make their vacation fit them perfectly.
To learn more about Lifestyle Holidays Vacation Club Sister Resorts, or the available offerings in the Dominican Republic, visit http://www.lifestyleholidaysvc.com/.
*****
Lifestyle Holidays Vacation Club
Player Cofresi | 57000 Puerto Plata, Dominican Republic
Telephone: 809-970-7777
Fax: 809-970-7465