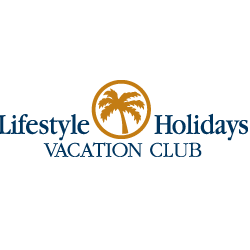 Puerto Plata, Dominican Republic (PRWEB) July 24, 2014
The Lifestyle Holidays Vacation Club Sister Resorts, with their outstanding amenities and beautiful facilities, make a stay in the Dominican Republic a joy. Taking a trip to one of these resorts is a relaxing and tranquil experience for anyone who needs to take a break from the day to day struggles and stresses of home life. However, while the Dominican Republic is the perfect spot for a secluded getaway it is also a great spot for adventure and fun for those who seek it. This summer, the Dominican Republic offers many great experiences for vacationers and Lifestyle Holidays Vacation Club Sister Resorts invite all travelers to experience them.
1. Acuario Nactional: When people think of summer, they think of the beach and the ocean, but real adventurers know it is not all about what is above the surface of the waters, but about what is below them as well. The Acuario Nacional (National Aquarium) is one way for travelers to experience all the amazing sea life in the Caribbean without ever having to get wet. Visitors can walk through a Plexiglas tunnel that runs through the Aquarium so that they can see all the marine life up close.
2. Botanical Gardens: When exploring a tropical paradise like the Dominican Republic, travelers must get in touch with all the natural beauty that the area has to offer. That is why visiting the Botanical Gardens when the weather is nice is a must during summer stays. The gardens are home to a number of exotic plants including over 300 different orchid breeds. This 200-acre area is also home to a Japanese themed garden.
3. Museo Bellapart: No vacation abroad is complete without taking in some art and culture, and the Museo Bellapart is the perfect place to do just that. This museum is home to over a century's worth of art and cultural artifacts. This is the best place to visit to get an idea of what makes up the culture of the Dominican Republic and will offer a nice change of pace.
The summer will soon be drawing to a close, but there is still plenty of time for summer adventures, and Lifestyle Holidays Vacation Club Sister Resorts, the best resorts in the DR, know that the perfect place to enjoy the time that is left exploring the Dominican Republic. These are just a few of the many options available to travelers visiting, and upon arrival, they are sure to find many more.
To find out more information about travel to the Dominican Republic or to get information on offerings from Lifestyle Holidays Vacation Club Sister Resorts, visit http://www.lifestyleholidaysvc.com/.
###
Lifestyle Holidays Vacation Club
Player Cofresi | 57000 Puerto Plata, Dominican Republic
Telephone: 809-970-7777
Fax: 809-970-7465