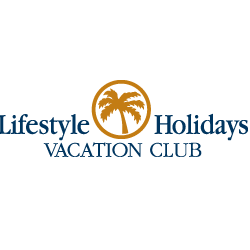 Puerto Plata, Dominican Republic (PRWEB) July 30, 2014
Lifestyle Holidays Vacation Club has always been dedicated to making the most memorable experiences for its members when they travel, and they do all they can to keep open communication between them and those who visit their resort. That is why they are so happy to announce that their official Facebook page as reached over 5,000 likes. While Facebook has long been a spot for people to communicate and share ideas, the club knows that not all companies are lucky enough to have such great fans that engage with them on a regular basis. Therefore, they would like to take this time to thank all their fans who have liked their page and who have created a fantastic online community.
Every week, Lifestyle Holidays Vacation Club is increasingly thankful for all the support of their fans and for the interaction that they get to have with them. It is a joy for the resort to see so much amazing feedback from their members and hear all about the wonderful experiences that travelers have had at the resort. From sharing their personal vacation photos and personally thanking staff members at the resort, to joining in on discussions about dining and activities at the resort, the Facebook community is always engaging and fun. LHVC is so happy that they have had a chance to interact with all of these fans on a personal level, and the fan feedback continues to motivate the club to invent and implement new ways of creating outstanding vacation experiences.
This landmark of reaching 5,000 likes on Facebook is something for both the vacation provider and their fans to celebrate because it marks the wonderful relationship that the company has endeavored to create for its members. LHVC hopes that this level of engagement with their fans will continue and that they can hear many more stories about the unique experiences that each of these members has had when visiting. Lifestyle Holidays Vacation Club loves and appreciates all of its fans and welcomes them all back soon!
For more information on one of a kind vacation experiences, visit http://www.lhvcresort.com/. To view this release in Spanish: http://www.prensaahora.com.mx/el-mejor-resort-de-playa-de-la-republica-dominicana-lifestyle-holidays-vacations-club-llega-5-000-likes-en-facebook/.
Lifestyle Holidays Vacation Club
Player Cofresi | 57000 Puerto Plata, Dominican Republic
Telephone: 809-970-7777
Fax: 809-970-7465
###
For information on the media release of this piece, contact Walter Halicki at (877) 390-1597 or visit http://JWMaxxSolutions.com.