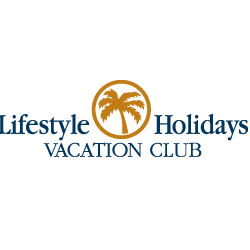 Puerto Plata, Dominican Republic (PRWEB) July 31, 2014
Lifestyle Holidays Vacation Club, whose resort has been a staple on the Dominican Republic's North Coast, is now expanding its fantastic vacation experiences with a new resort in Cancun, Mexico. The new resort, Sea Adventure by Lifestyle, is sure to offer many great new experiences for travelers.
One of the great new features of this resort is the new water park, which features rides, waterfalls and slides. The addition of the kid's club for visitors between 4 and 10 makes this new resort a great getaway spot for families, who can also take advantage of the many team activities available, including ping pong and beach volleyball. Sea Adventures also offers tons of enjoyment for its adult visitors with a fitness center, seven restaurants and bars, dinner shows, a mini-golf course, a huge swimming pool, sun beds, Jacuzzis, and kayak rentals among many other outstanding features.
The addition of this new resort is just another step in Lifestyle Holidays Vacation Club's dedication to providing fantastic travel services to their members. Every year they host many vacationers who love the experiences that they have with the luxury travel provider. Their love always keeps them coming back to the Dominican Republic for the Lifestyle experiences in locations like The Crown Suites, The Royal Villas, The Presidential Suites – Punta Cana, and The Costa Esmeralda. All these Dominican locations offer great opportunities for travelers and now these travelers can add Sea Adventure by Lifestyle Resort to their must visit list.
Adding this new Cancun resort to the mix will also allow all these travelers to have the same amazing services available in a new exciting location. This will result in great new travel experiences for many members who have loved their vacations with Lifestyle Holidays Vacation Club in the past and also want to take a trip to the ever popular Cancun. Vacationers of all ages are bound to love this appealing new resort, and individuals and families alike will be able to create wonderful new memories. New additions to this family of resorts will also be opening up in the near future, so stay tuned!
To learn more about the Sea Adventure Resort or any of these other amazing resorts available for vacation travel, visit http://www.lhvcresorts.com/. To view this press release in Spanish visit: http://enterateahora.com.mx/prportal/el-mejor-resort-de-playa-de-la-rep%C3%BAblica-dominicana-lifestyle-holidays-vacations-club-anunc
Lifestyle Holidays Vacation Club
Player Cofresi | 57000 Puerto Plata, Dominican Republic
Telephone: 809-970-7777
Fax: 809-970-7465
###
For information on the media release of this piece contact Walter Halicki at (877) 390-1597 or visit http://jwmaxxsolutions.com.