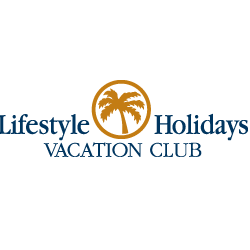 Puerto Plata, Dominican Republic (PRWEB) August 18, 2014
When the summer hits, many travelers start booking their flights and packing their bags so that they can plan perfect vacations in the lovely sunny weather. Travelers this summer should be able to enjoy every moment of their trips to the fullest extent. One way that travelers can ensure that they have unbeatable experiences is by taking steps to ensure that they can avoid ripoffs while they are away from home. The best way to be safe from ripoffs is to recognize them and stop them before they happen. The Lifestyle Holidays Vacation Club Ripoff Prevention Squad has provided travelers the following information on some schemes that they should be aware of before they travel this summer.
1. Distractions: One of the most-common ripoffs in any destination is a distraction scam. Though it takes many different forms, it is one that many travelers fall victim to each year. Often, scammers will work in pairs, and one will distract a tourist so that the other can make off with their belongings. Other ripoff artists merely wait for the traveler to get distracted by something else and then make their move. Travelers can protect themselves from this scam by being aware of their surroundings, and quickly getting out of situations where there is a lot of commotion.
2. Imposters: The Lifestyle Holidays Vacation Club Ripoff Prevention Squad, also warns travelers about imposter scams. These are also conducted in several ways, but they always involve a scammer pretending to be someone else. These ripoff artists may take on the roles of guides, charity workers, or salesmen. In all cases, the goal is to trick travelers into doing something under false pretenses. Travelers who find themselves in situations that seem suspicious should remove themselves from as quickly as possible.
3. Bait and switch: Another common ripoff is one where one thing is promised, but another is given. This term can apply to products that are promised to be a genuine but end up being a reproduction. In other cases, service may be promised to travelers, but never be delivered, or may be subpar when it is received. It is important for travelers to be careful and avoid deals that seem too good to be true. Travelers should also make sure that they do extensive research before they allow themselves to sign up for any service or product.
The Lifestyle Holidays Vacation Club Ripoff Prevention Squad wants to make sure that travelers are safe and protected when they are on vacation. By following these tips, all travelers will be able to enjoy their time away from home without these common scams plaguing their vacation experiences. For more information on great travel experiences visit http://www.lifestyleholidaysvc.com/. To view this release in Spanish, visit: http://enterateahora.com.mx/3-tipos-comunes-de-estafas-de-viaje-que-este-verano-los-viajeros-pueden-evitar-con-consejos-de-lifestyle-holidays-vacation-club/
Lifestyle Holidays Vacation Club
Player Cofresi | 57000 Puerto Plata, Dominican Republic
Telephone: 809-970-7777
Fax: 809-970-7465
###
For information on the media release of this piece, contact Walter Halicki at (877) 390-1597 or visit http://JWMaxxSolutions.com.