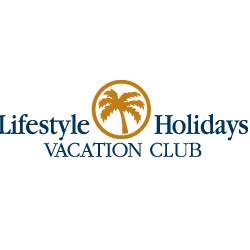 Puerto Plata, Dominican Republic (PRWEB) August 22, 2014
Travelers on the go this summer want to have thrilling adventures and relaxing getaways. What they do not want is to be caught up by scammers. During heavy travel seasons like summer, more scammers tend to be out because of the increase in travelers. The Lifestyle Holidays Vacation Club scam prevention team puts the happiness of travelers above all else and wants to make sure that while they are on vacation this summer, travelers are safe from fraudsters. To promote safe travel this summer, the top luxury resort offers these warnings about common scammers to look out for.
1. Untrustworthy taxi drivers: If travelers are not careful about whose taxi they get, they may fall victim to some schemes. Scam taxi drivers are known for many tricks including overcharging and taking long routes on purpose to run up rates. Some of them will also sell travelers on attractions that are subpar or do not really exist because they are far and will cost the travelers a lot.
2. Faux travel guides: The Lifestyle Holidays Vacation Club scam prevention team knows that there are often people claiming to be travel guides in different locations. The aim of these guides is usually to take travelers to a pre-chosen shop where they will be charged overblown prices for ill-made goods. These so-called guides will receive a commission on any profit that the shop keepers make off of the visitors.
3. Down on their luck salesmen: Travelers may be approached by someone who claims to have lost his wallet or for some other reason is stranded with no money. This person will claim that they are trying to get somewhere and need a certain amount of money for a train or bus. Good-hearted travelers will no doubt want to help and will tell the scammer that they will lend him the money. In response, the man says that he is a salesman and in thanks will offer his expensive goods at a discounted rate. It is usually only after the scammer leaves that the travelers realize the goods he gave them are fake and cost far less than the amount they gave him.
The Lifestyle Holidays Vacation Club scam prevention team is extremely concerned with the well-being of travelers this summer and knows that if travelers can recognize these scammers, they can stay away from them. Travelers should remember to only deal with licensed and proven professionals when they travel. For more information on amazing and worry-free travel this summer, visit http://www.lifestyleholidaysvc.com/. To view this release in Spanish, visit http://enterateahora.com.mx/3-tipos-de-estafas-que-los-viajeros-deben-tener-en-cuenta-este-verano-segun-lifestyle-holidays-vacation-club/.
Lifestyle Holidays Vacation Club
Player Cofresi | 57000 Puerto Plata, Dominican Republic
Telephone: 809-970-7777
Fax: 809-970-7465
###
For information on the media release of this piece, contact Walter Halicki at (877) 390-1597 or visit http://JWMaxxSolutions.com.