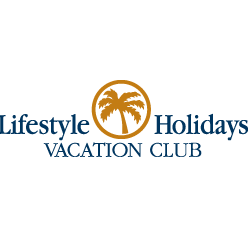 Puerto Plata, Dominican Republic (PRWEB) August 27, 2014
The Lifestyle Holidays Vacation Club Sister Resorts know that couples vacations are important, whether they are the ever crucial honeymoon or just a fun little romantic getaway. During the summer, the stunning atmosphere of the Dominican Republic makes it one of the best places for summer visits. There are several amazing things for couples to try that will make their trips memorable and allow them to grow closer to each other. Here are some of the best activities for couples to enjoy when they are in the Dominican Republic.
1. Visit Altos de Chavon: This charming little village was created in the 1970s to mimic the style of the 16th century. The authenticity of this little stone village will make couples feel as if they have taken an idyllic getaway to the past. With shops, and restaurants, as well as an art gallery, museum, and amphitheater, visitors will not want for something to do while they visit.
2. Go on a tour: The Lifestyle Holidays Vacation Club Sister Resorts recommend that couples who want a little adventure while they are visiting the Dominican Republic this summer should consider taking one of the many tours that are available. These tours will take couples through different areas of the DR and allow them to experience the culture of the country. Couples will see where coffee and fruit trees grow, and get to experience beautiful caves and beaches. Taking one of these tours is one of the best ways to see the variety of things that the Dominican Republic offers in just a short amount of time.
3. Take a trip to Saona Island: This is a great spot for a secluded little day trip. Couples can catch a catamaran to the island and a speed boat back a few hours later. While they are on the island, they can relax on the tranquil beach, eat, and enjoy activities in the surf and sand.
Couples who want to get away and enjoy their time together this summer will surely enjoy these fascinating sites and activities available in the Dominican Republic. The Lifestyle Holidays Vacation Club Sister Resorts invite couples to come and explore all that the area has for them to enjoy this summer. For more information on outstanding getaways in the Dominican Republic, visit http://www.lifestyleholidaysvc.com/. To view this release in Spanish, visit: http://enterateahora.com.mx/actividades-fantasticas-para-parejas-en-la-republica-dominicana-este-verano-segun-lifestyle-holidays-vacation-club-hoteles-hermanos/.
Lifestyle Holidays Vacation Club
Player Cofresi | 57000 Puerto Plata, Dominican Republic
Telephone: 809-970-7777
Fax: 809-970-7465
###
For information on the media release of this piece, contact Walter Halicki at (877) 390-1597 or visit http://JWMaxxSolutions.com.