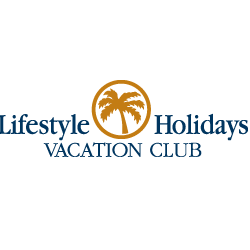 Puerto Plata, Dominican Republic (PRWEB) September 15, 2014
When travelers gear up for their vacations, the Lifestyle Holidays Vacation Club Sister Resorts know that it is important for these travelers to have some options for entertainment when they arrive. Each destination has its own unique offerings including, restaurants, nightlife, sites, attractions, and activities, but sometimes it is the more unique offerings, such as festivals and events, that really make a vacation great. These are unique and can only be experienced at certain times of the year or even only once in a span of years and will make one of a kind vacation memories. Travelers who are visiting the Dominican Republic this September have a variety of choices for events to attend, and for those who enjoy the art scene, here are some of the best.
1. Novocentro Fine Arts film festival: Starting on the 25th of September and lasting until October 8th, this film festival is a great event to catch while visiting this fall. About 50 films will be showcased at the event, including a number of award-winning films that have been previously praised at other film festivals. There will even be a short film contest, and the winner of this competition will be able to attend December's Havana Film Festival.
2. International Dance Festival: For a chance to see top dance competitors from all over the world, the Lifestyle Holidays Vacation Club Sister Resorts encourage travelers to attend this event. Dancers from France, Canada, Germany, Puerto Rico, Spain, Israel, Italy and the Dominican Republic will all be showcased at this event, to name just a few. Performances will be going on from the 16th through the 28th of September so there is plenty of time to catch this great event.
3. Montre Rio Summer Music Fest: Since July, travelers have been able to catch performances that are a part of this outstanding event. This concert series has been featuring Latin music in shows that have been held on every last Sunday of the month since July. The final concert of the series will be held on September 24th. Travelers are sure to have a memorable time at this event and should plan to attend now.
The Lifestyle Holidays Vacation Club Sister Resorts know that the Dominican Republic is a great choice for a vacation this year, and the number of offerings that are available throughout the month will make it easy for travelers to find entertainment that offers memorable experiences. For more information on travel experiences in the Dominican Republic this year visit http://www.lifestyleholidaysvc.com/.
Lifestyle Holidays Vacation Club
Player Cofresi | 57000 Puerto Plata, Dominican Republic
Telephone: 809-970-7777
Fax: 809-970-7465
###
For information on the media release of this piece, contact Walter Halicki at (877) 390-1597 or visit http://JWMaxxSolutions.com.