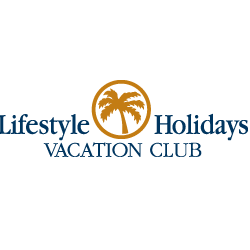 Puerto Plata, Dominican Republic (PRWEB) September 17, 2014
Lifestyle Holidays Vacation Club, a top Dominican Republic resort, knows how to make vacations amazing for its members. It also knows that one of the best parts of any vacation experience is finding great activities and events to enjoy while basking in the beauty of the area. This September, there are so many amazing events happening in the Dominican Republic that it will be nearly impossible to choose which amazing ones to visit. To help all those vacationing in the Dominican Republic this fall choose from these upcoming September events, Lifestyle Holidays Vacation Club recommends three that are sure to thrill.
1. Taste Santo Domingo: Foodies will love this event. From the 26th of September to the 28th, visitors can experience a number of different options. The weekend long event offers dinners, ceremonies, wine tasting and other events that surround the culinary magnificence of the Dominican Republic.
2. Palito Seco Sailing Regetta: For those who want some serious excitement on their next trip to the Dominican Republic, this race will have plenty to offer. Held from September 27th to September 28th this is a sailing competition that will be a thrill for participants and audiences alike. Lifestyle Holidays Vacation Club knows that this is a great opportunity to for visitors to take in the beauty of the Dominican Republic while also letting a little bit of their competitive side show.
3. Long Night of the Museums - Autumn Version: For each season of the year, Dominican Republic museums offer a day of free admission where visitors can enjoy crafts, arts, food, and performance at this event that is inspired by the fall. Lifestyle Holidays Vacation Club knows that this is a great event to enjoy with families, so make sure to visit on September 20th.
This September, there are going to be many events happening all over the Dominican Republic that will offer visitors the perfect chance to enjoy every moment of their trips. Everyone is bound to find an event to that fits their interests this fall. For more information visit http://www.lifestyleholidaysvc.com/. To view this release in Spanish, visit: http://www.prensaahora.com.mx/eventos-principales-de-septiembre-en-la-republica-dominicana-recomendados-por-lifestyle-holidays-vacation-club/
Lifestyle Holidays Vacation Club
Player Cofresi | 57000 Puerto Plata, Dominican Republic
Telephone: 809-970-7777
Fax: 809-970-7465
###
For information on the media release of this piece, contact Walter Halicki at (877) 390-1597 or visit http://JWMaxxSolutions.com.