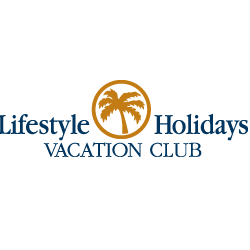 Puerto Plata, Dominican Republic (PRWEB) September 19, 2014
The Dominican Republic is a beautiful destination for all travelers to enjoy, and the Lifestyle Holidays Vacation Club Sister Resorts know that it has a little bit of everything to offer those who visit. With a beautiful atmosphere and astounding views, travelers to the Dominican Republic receive amazing chances for relaxation. Events and activities all throughout the area also allow travelers to have great experiences while they visit. This September, vacationers who are in the Dominican Republic have a variety of events to choose from. To help them pick the perfect ones, the Lifestyle Holidays Vacation Club Sister Resorts recommend these great events.
1. Photoimagen: Once every two years, this event is held in the Dominican Republic, and 2014 is a lucky year. This is the month of photography celebration that is headlined by the Photoimagen Photography Festival. Attending this festival is a great way to get in touch with the artistic side of the Dominican Republic while enjoying exhibitions, conferences, and workshops which are all on the topic of photography and may feature amazing pieces. This celebration will be going on all throughout the month of September.
2. Meringue Festival and Caribbean Rhythms of Puerto Plata: The Lifestyle Holidays Vacation Club Sister Resorts invite music lovers to rejoice at this awesome festival. The festival lasts from September 27th to the 28th and features live performances by well-known talents. A great way to get in touch with the locals, this is an event that visitors are sure to love. ,
3. Joy and Animation Parque Colón: The Santo Domingo Tourism Center has coordinated an array of events that started in August and will last all the way until December. Visitors in September can catch an array of these events, which include everything from live music to theatrical performances. These are all free events and are a great way to add a little something extra to a trip to the Dominican Republic.
For those who will be enjoying their amazing stays in the Dominican Republic this September, these events can add some extra fun and excitement. With these thrilling activities and a number of others happening all throughout the month, there is a little bit for everyone to enjoy, no matter what their interests are. For more information on great travel to the Dominican Republic visit http://www.lifestyleholidaysvc.com/
Lifestyle Holidays Vacation Club
Player Cofresi | 57000 Puerto Plata, Dominican Republic
Telephone: 809-970-7777
Fax: 809-970-7465
###
For information on the media release of this piece, contact Walter Halicki at (877) 390-1597 or visit http://JWMaxxSolutions.com.