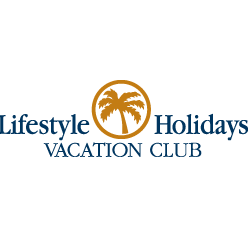 Puerto Plata, Dominican Republic (PRWEB) September 26, 2014
There are a number of aspects to any great vacation. First, the Lifestyle Holidays Vacation Club Sister Resorts know that picking the perfect location is vital. Once that it done, it is important to find great ways to enjoy the destination to the fullest. Travelers can fill their vacation time with great events and activities that go on in their location. Visitors to the Dominican Republic this fall should make sure that they try to catch some of these great events and activities that will be available in October.
1. Festival Oresidente de Musica Latina: For three days starting on the 3rd of October and lasting until the 5th, this event will fill the air with beautiful music. The festival expects nearly 50,000 attendees and brags a number of musical performers and artists from all over the country and the world. Music lovers should not miss this great event.
2. Color Vibe 5k Santo Domingo: Travelers who get in on this event are sure to have a one of a kind experience at this unique race. A classic 5k race is brought to a new level with sprays of color that cover the runners. The Lifestyle Holidays Vacation Club Sister Resorts says that this all age race is a great event for families who want to have some serious fun, and is a great joy to watch the competitors in action. The race will take place on October 11th.
3. Bird Watching at the Botanical Garden: On October 5th, those who want a laid back way to enjoy nature should get in on this events organized by the Hispaniola Ornithological Society. Starting at 7:00 am, the Botanical Gardens hold this event so that people can view the beautiful birds that live in and migrate to the area.
Filling a Dominican Republic vacation with some of these amazing activities this fall is sure to make it a trip to be remembered for a long time to come. The Lifestyle Holidays Vacation Club Sister Resorts know that these events are going to be thrilling and fun for travelers of all ages and with all interests so do not be afraid to get in on the action this fall. For more information on fall travel in the Dominican Republic visit http://www.lifestyleholidaysvc.com/.
Lifestyle Holidays Vacation Club
Player Cofresi | 57000 Puerto Plata, Dominican Republic
Telephone: 809-970-7777
Fax: 809-970-7465
###
For information on the media release of this piece, contact Walter Halicki at (877) 390-1597 or visit http://JWMaxxSolutions.com.