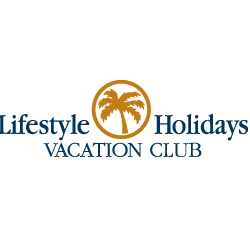 Puerto Plata, Dominican Republic (PRWEB) October 24, 2014
Lifestyle Holidays Vacation Club has long been considered the top resort in the Dominican Republic. This is because the Lifestyle Holidays Vacation Club team is dedicated to continually creating the most extraordinary experiences for its members. This dedication is shown in a number of ways and continues to keep members coming back again and again to enjoy the perks that only the top Dominican Republic resort can offer. One of the many ways that the resort ensures that its members will always have a one-of-a-kind experience is by offering unique events and performances throughout the year. This past Saturday, October 18, 2014, members were in for a real treat when they were able to attend an exclusive concert performance by Reggaeton musician Daddy Yankee.
Daddy Yankee began performing at age 13 and has risen to great success over his career, becoming one of the top Reggaeton artists in the world. He is a talented singer and song writer, owns his own record label, and has released 7 studio albums since 1995 when he made his debut. As a certified platinum selling artist in Puerto Rico and a well-known musician all over the world, Daddy Yankee always puts on an unforgettable performance. Lifestyle Holidays Vacation Club members were treated to an exclusive concert by this amazing artist this past Saturday at the resort in the Dominican Republic. Met with a full house, Daddy Yankee put on an electrifying show that left members dazzled with stunning visuals, light shows, dancers, and excellent music from the performer. It was an unforgettable event for all the members who were able to attend.
Performances and events like the Daddy Yankee concert go on all year round for members at Lifestyle Holidays Vacation Club. This is just one of the many ways that the top Dominican Republic Resort is able to ensure that its members always have the most unique, extraordinary, and memorable vacation experience when they visit the resort. By mixing with the undeniable beauty of Puerto Plata, the extraordinary customer service that the resort always provides, and the buzzing atmosphere that these events encourage, members have endless ways to create a dream vacation experience when they visit Lifestyle Holidays Vacations Club.
For more information on Lifestyle Holidays Vacation Club visit http://www.lifestyleholidaysvc.com/. To view this release in Spanish, visit: http://enterateahora.com.mx/concierto-exclusivo-de-daddy-yankee-en-la-republica-dominicana/
Lifestyle Holidays Vacation Club
Player Cofresi | 57000 Puerto Plata, Dominican Republic
Telephone: 809-970-7777
Fax: 809-970-7465
For information on the media release of this piece, contact Walter Halicki at (877) 390-1597 or visit http://JWMaxxSolutions.com.