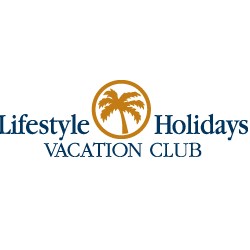 San Francisco, California (PRWEB) August 24, 2013
Lifestyle Holidays Vacation Club exceeds the traditional standards of most vacation clubs, because they make their member's satisfaction a top priority. It is this dedication to member satisfaction that has provided Lifestyle with some of the highest member satisfaction ratings in the industry. It is expected that Lifestyle will receive a surge of new members following the news of impressed members and highly affordable vacations.
Lifestyle Holidays Vacation Club prides themselves in providing the highest quality vacations for less, and in the beginning of 2013, challenged themselves to improve upon their service standards. Lifestyle has always been focused on the highest standards of customer service, and in an effort to improve member experiences even more, began focusing solely on improving every aspect of the customer service experience. It is this dedication to setting the highest standards in the industry that has Lifestyle leading other travel clubs in member satisfaction.
Lifestyle Holidays Vacation Club recognized that the only way they would be able to measure their results would be through surveys about recent guest stays. In the beginning of 2013, they began to pay extremely close attention when monitoring the feedback on surveys about recent stays in resorts all over the world. Through the strict monitoring of this feedback, Lifestyle could prevent future issues from occurring, while also focusing on making member experiences the best that they could be. It would appear that all of this hard work has elevated their standards to the highest that they have been all year, and member feedback is a direct reflection of this change. According to recent survey results, complaints are nonexistent, and members are experiencing the best vacations of their lives, due to the dedication of this amazing travel club.
Lifestyle Holidays Vacation Club boasts one of the largest member bases in the industry because of its dedication to affordability. Many members choose a membership at travel clubs so that they can plan the vacations they deserve, but still stick to a budgetary guideline. Travel clubs like Lifestyle have been making dream vacations come true for individuals that previously thought them impossible. It is the dedication of Lifestyle Holidays Vacation Club to provide the highest quality vacations at the best rates that have their members the most satisfied in the industry.
******
Lifestyle Holidays Vacation Club can be contacted through the following:
Player Cofresi | 57000 Puerto Plata, Dominican Republic
Telephone: 809-970-7777
Fax: 809-970-7465
Website: http://www.lifestyleholidaysvc.com