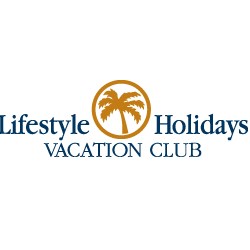 Puerto Plata, Dominican Republic (PRWEB) December 03, 2013
Lifestyle Holidays Vacation Club is a luxury vacation provider that offers its members incredible vacation opportunities in the Dominican Republic. Lifestyle Holidays Vacation Club offers guests and members incredible all-inclusive vacation experiences that are unlike anything they have ever encountered in previous travels.
In preparation for the holidays, Lifestyle Holidays Vacation Club has planned several Christmas events for guests and members to enjoy while staying at its luxurious resorts. There are tons of events for vacationers to attend and experience while they enjoy their Christmas getaways in the Dominican Republic.
On December 20, Lifestyle Holiday Vacation Club's Charity Children Christmas Event will kick off at the VIP Peninsula. This event benefits disadvantaged children in the Puerto Plata area, and members and special guests are encouraged to participate.
Christmas Eve is a special time for guests, members and Lifestyle Holidays Vacation Club as well. At 4 p.m., the Bethlehem Life Christmas story will be presented poolside at the Tropical for viewers' enjoyment. That same night, an invitation-only Christmas Party for V.I.P. Members and special guests will commence followed by an incredible midnight party at Cofresi Palm at the Ice Disco. This is truly a night full of festivities, enjoyment and merriment for everyone.
On Christmas Day, Lifestyle Holidays Vacation Club guests of all ages will delight in Santa Claus' visit to both The Tropical and Cofresi Palm resorts in the morning. Jolly St. Nick's visit will be followed by a Christmas brunch at the Cofresi Palm featuring traditional Christmas delicacies prepared by Lifestyle Holidays' team of culinary experts. The festivities continue with a Christmas Spectacular at the Colosseum followed by the Christmas Extreme Party at Ice Night Club at the Cofresi Palm.
Lifestyle Holidays Vacation Club goes above and beyond in order to make guests' Christmas vacations a truly special and memorable experience. With so many stellar activities for guests and members to participate in, it's no wonder that so many travelers choose to spend their holidays with LHVC. For more information, visit http://www.lifestyleholidaysvc.com.