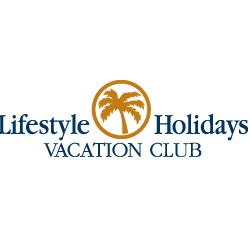 (PRWEB) January 22, 2014
Lifestyle Holidays Vacation Club offers its members incredible vacation experiences in the Dominican Republic, and it is excited to announce the opening of another premier vacation destination in the Dominican Republic.
The Lifestyle Holidays Vacation Club's Presidential Suites Punta Cana celebrated its opening last month, celebrating on Dec. 14 with LHVC members, tourism officials, local personalities, models and more. The press gathering featured award-winning cuisine, live music, dancers, acrobatic performers and a signature fireworks display near Punta Cana's trendy Nirvana Beach.
Lifestyle Holidays Vacation Club is thrilled to debut this incredible resort at one of the top vacation destinations in the Dominican Republic. Located along the pristine beaches of Punta Cana, the Presidential Suites Punta Cana features three-bedroom suites with spacious terraces and penthouse villas exclusively for members, as well as one- and two-bedroom suites equipped with a full kitchen, living and dining areas, balconies and terraces.
The serene Punta Cana location is a culmination of everything that the Dominican Republic is known for – beautiful beaches, clear ocean waters and sunny skies. Lifestyle Holidays Vacation Club is already receiving rave reviews about its new Punta Cana location, with members enjoying the location, upscale accommodations and impeccable service.
All rooms are complete with stainless steel appliances and lavish designer furnishings that set the standard for comfort. The resort has three onsite restaurants, including Italian and Japanese cuisine, as well as two more bars. Guests also have a slew of world-class entertainment options, including shows, beach parties and more. Top-of-the-line golf is also available, with a casino and watersports just steps away from members' luxury accommodations.
Since its launch in 1995, Lifestyle Holidays Vacation Club has grown to more than 20,000 members. By offering an array of membership options to meet personal needs, LHVC ensures that there is an option to suit the needs of every traveler.
Lifestyle Holidays Vacation Club strives to provide its members and resort guests the industry-leading service that the brand has become known for. For details on joining and having access to a number of unforgettable vacation spots, visit http://lifestyleholidaysvc.com/.
Lifestyle Holidays Vacation Club
Player Cofresi | 57000 Puerto Plata, Dominican Republic
Telephone: 809-970-7777
Fax: 809-970-7465
*******
Press release distributed by JW Maxx Solutions, a leader in online reputation management and a part of a family of companies that includes Prensa Ahora and Enterate Ahora.