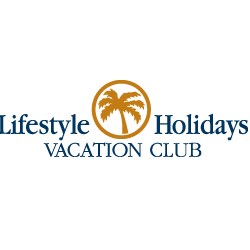 Puerto Plata, Dominican Republic (PRWEB) January 31, 2014
Lifestyle Holidays Vacation Club prides itself on offering a one-of-a-kind vacation experience tailored to meet the needs of any traveler. With that in mind, it is excited to announce a revamped dolphin swim experience exclusively for LHVC Members.
Members now have exclusive access to a 75-minute program at the Ocean World Adventure Park near Lifestyle Holidays Vacation Club Puerto Plata. The program includes a 30-minute dolphin swim and 45-minute royal program on a private beach area with two dolphins which includes reserved seating at all the Ocean World shows, reserved beach chairs on the Dolphin Private Beach, locker and towel service, an escorted tour of the Ocean World Adventure Park, as well as an assigned check-in window and guest service staff.
The Ocean World Adventure Park is located just next door to LHVC Puero Plata. Situated on the Dominican Republic's northern shore, Lifestyle Holidays Vacation Club Puerto Plata is located on 75 miles of pristine beaches. Just inland is an area rich with fertile valleys and forested mountains that is teeming with both plant and animal life.
During this once-in-a-lifetime experience, LHVC members can experience fin tail rides and boogie board foot pushes with the dolphins. They can also hug, feed and dance with them – adding to the already unforgettable vacation experience that Lifestyle Holidays Vacation Club offers in the Dominican Republic.
Lifestyle Holidays' Puerto Plata location offers diverse and exciting experiences for any traveler. In addition to miles of beaches along the Atlantic Ocean, the resort is a short drive from the San Felipe fortress, which is one of the country's most historic locations.
By meeting personal needs through a wide variety of membership options, LHVC is able to create a memorable vacation experience for any traveler. Lifestyle Holidays Vacation Club has expanded to more than 20,000 members since it launched in 1995.
Lifestyle Holidays Vacation Club provides its members and resort guests with industry-leading service, which is something that the brand has become known for. For details on joining and having access to a number of unforgettable vacation spots, visit http://www.lifestyleholidaysvc.com.
Lifestyle Holidays Vacation Club
Player Cofresi | 57000 Puerto Plata, Dominican Republic
Telephone: 809-970-7777
Fax: 809-970-7465
*******
Press release distributed by JW Maxx Solutions, a leader in online reputation management and a part of a family of companies that includes Prensa Ahora and Enterate Ahora.