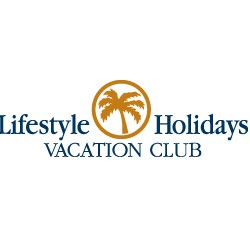 Puerto Plata, Dominican Republic (PRWEB) February 14, 2014
The final quarter of 2013 witnessed a dramatic decline for Lifestyle Holidays Vacation Club in the number of scams and other fraudulent activities in the travel industry. As an international vacation provider, LHVC notes that this reported news is an impressive achievement. In essence, it means that Lifestyle Holidays' work in eliminating the threat of travel scams is gaining momentum, and in 2014, the trend is forecasted to continue. Travelers who remain informed and vigilant are significantly less likely fall victim to scams that were once commonplace.
Largely due to Lifestyle Holidays Vacation Club's scams and travel awareness information, thousands of travelers were better equipped to protect themselves from criminals during their 2013 vacations. Whether the criminals preferred online or offline methods, travelers who heeded the advice provided by LHVC, were able to see the scams before they occurred and keep their valuables firmly secured.
Lifestyle Holidays Vacation Club notes that scams that utilized online attack methods typically involved social media data compromises. What many people did not realize was that the privacy settings on their social media accounts might not have been as secure as they thought they were. Understandably, people are exited to share with their friends what their vacation plans are. However, Lifestyle Holidays discouraged sharing such information publicly, as it alerted criminals to a time when a homeowner would be away from their house. The increased awareness of social media security undoubtedly contributed to the overall decline in vacation problems during the final quarter of 2013.
With Lifestyle Holidays Vacation Club's scams and vacation tips, travelers are better prepared to deal with scam artists that they may encounter in person, too. Pickpockets are a common travel concern, and in 2013, LHVC advised travelers on multiple ways to avoid being targeted by thieves. One major piece of advice was to avoid taking expensive jewelry on vacation. It is all too easy for jewelry to slip off and be lost. It is also very easy for an experienced thief to slip a watch or loose-fitting ring off of a traveler. By leaving these valuables at home, travelers have no risk of losing the items during their vacations.
Lifestyle Holidays Vacation Club wishes that all travelers have the vacation experiences they have worked so hard to deserve, and by staying alert during their travels, they are doing a lot to reduce their chances of falling victim to a travel scam.
Lifestyle Holidays Vacation Club
Player Cofresi | 57000 Puerto Plata, Dominican Republic
Telephone: 809-970-7777
Fax: 809-970-7465
Website: http://www.lifestyleholidaysvc.com/
*******
Press release distributed by JW Maxx Solutions, a leader in online reputation management and part of a family of companies that includes Prensa Ahora and Enterate Ahora.