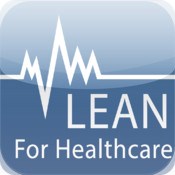 Some say they cannot afford another program that drains staff patience and bottom line - LifeWings believes you can't afford not to.
Collierville, Tennessee (PRWEB) August 28, 2013
Under enormous pressure to cut costs while maintaining a culture of safety and reliability, healthcare leaders are looking to other industries for lessons in efficiency and culture change. LifeWings, a patient safety consulting firm run by pilots, astronauts, and former military, specializes in Lean + TeamSTEPPS Training.
TeamSTEPPS, a system introduced by the AHRQ, is a teamwork system designed for health care professionals that is a powerful solution to improve patient safety within an organization. It is an evidence-based teamwork system designed to improve communication and teamwork skills among health care professionals.
TeamSTEPPS, done well, is of high value to hospitals, and ideally suited for the challenges facing American health care– patient care quality/safety coupled with financial pressures.
The challenge for any hospital wishing to implement a truly effective TeamSTEPPS program is that although the documented impact of TeamSTEPPS is desirable, the installation of TeamSTEPPS in hospitals is not cost-free. It cannot be done by downloading free materials from the AHRQ web site and therefore competes with other hospital survival priorities for precious diminishing financial resources.
Successful Lean projects fund the TeamSTEPPS implementation to improve the patient care quality/safety that is and should be at the core of every American hospital's reason for existence. Besides, the cultural approach of Lean is highly synergistic with TeamSTEPPS -- so reinforcing and so compatible that doing both Lean and TeamSTEPPS will be seamless to hospitals.
Not everyone knows how to seamlessly integrate both. LifeWings does. The lean methodology, borrowed from Toyota Motor Corp., and CRM borrowed from aviation, emphasize continuous quality improvement, standardization, teamwork, communication, and efficiency. LIfeWings blends all of the elements of CRM plus Toyota Lean process improvement into one united effort, one that provides administrator, physician, and nursing engagement and support of standardized work at the outset and sustained results. Steve Harden, CEO of LifeWings, comments, "Some say they cannot afford another program that drains staff patience and bottom line--LifeWings believes you can't afford not to." That is why results are guaranteed with LifeWings. Case studies of hospital results after completing LifeWings training can be seen at http://www.saferpatients.com/.
About LifeWings:
LifeWings Partners creates documented, sustainable improvements in cost reduction, efficiency, reliability, safety, and quality by combining the best of Lean and TeamSTEPPS. LifeWings has improved the financial bottom line and patient safety record of over 140 hospitals worldwide. The LifeWings coaching cadre of pilots, astronauts, physicians, nurses and Toyota-trained Lean experts train more than 13,000 administrators, physicians and staff per year. Measurable results are guaranteed in all LifeWings' initiatives. Documented return on investment typically exceeds 300%.
To find out more, please visit http://www.saferpatients.com or https://www.facebook.com/LifeWingsSaferPatients, or follow us on Twitter @SaferPatients.