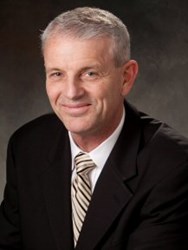 "It's unfortunate, but true. The facts tell us that over 70% of change projects fail. Senior executives can greatly reduce the risk of failure by avoiding these common mistakes." - Steve Harden, CEO of LIfeWings
Collierville, TN (PRWEB) January 20, 2014
Hospitals everywhere realize 2014 is a year of change. Senior health executives know that under the new rules of reimbursement they will have one chance to take care of a patient in the most efficient, waste-free, and safe manner possible, or they'll serve that patient at a loss. To achieve these results, leaders know they must change their culture to create high performing teams. Steve Harden, CEO of LifeWings, a team of patient safety and process improvement coaches, says most of these initiatives will fail. "It's unfortunate, but true. The facts tell us that over 70% of change projects fail. Senior executives can greatly reduce the risk of failure by avoiding these common mistakes."
Mistake #1
Leaders fail to choose a single, specific department that will have the greatest chance of success to start their initiative. The key is "department"--not "departments." Harden says, "Go 'deep' before you go 'wide.'" Target the unit that will give you a quick win--something that can be improved quickly when the right people put their efforts and energy into it. Success breeds more success.
Mistake #2
Launching without physician support. Successful culture change projects must have at least one physician champion. Having the support of three clinical leaders is even better. Culture change has almost no chance of success without the support of the Medical Director, Chief of Service, and the nursing manager of the selected department.
Mistake #3
Doing too much at one time. Make sure to have no other major change initiatives going on. "Change fatigue" is a killer for successful culture change initiatives.
Mistake #4
Starting without alignment among the leadership team for culture change. A smart executive will approach the physicians and key leadership for the selected department, and of the institution, and convince them to invest an hour in being educated about the methodology and potential results. At a minimum you must have alignment among: Someone from C-suite (president, COO, or CEO, and perhaps a board member), CMO, CNO, Chief of Service for the selected department, all of the physicians from that department, and Representatives from Quality/Risk Management.
Mistake #5
Not making the case for change. Smart project leaders will conduct an hour-long educational session--led by the change champion and one or more physician champions. If one of these champions is from another institution that has already successfully completed their change journey - that is even better. This session should cover these three things in the case for change:
* Data that makes the case for the initiative. This doesn't always have to be only peer-reviewed data. Data and results from a peer institution as well as the stories from their journey can make a compelling case.
* A clear description of the methodology to be followed to make the change happen. Have a succinct and accurate listing of the action steps you need the physicians to take to support the change. Be prepared to discuss the time requirements.
* There must be a compelling case for what's in it for the practicing physician, or there will be little chance of convincing them to support the initiative. While the data is important, most human beings make an emotional decision, and then find the data (or lack of data) that supports their decision.
Mistake #6
Trying to convince everyone before you start. Harden says, "Don't worry about convincing everyone before you kick-off the project. It won't happen. All you really need is the support of the critical few champions to generate the momentum for a successful start."
Mistake #7
Not being really committed. "Whatever your goals, be totally committed to them. It's in the commitment of boldly jumping into the deep end of the pool that the magic happens," says Harden.
About LifeWings Partners LLC
LifeWings Partners creates documented, sustainable improvements in cost reduction, efficiency, reliability, safety, and quality by combining the best of Lean and TeamSTEPPS. LifeWings has improved the financial bottom line and patient safety record of over 140 hospitals worldwide. The LifeWings coaching cadre of pilots, astronauts, physicians, nurses and Toyota-trained Lean experts train more than 13,000 administrators, physicians and staff per year. Measurable results are guaranteed in all LifeWings' initiatives. Documented return on investment typically exceeds 300%. To find out more, please visit http://www.saferpatients.com or https://www.facebook.com/LifeWingsSaferPatients or follow us on Twitter @LifeWingsLLC.