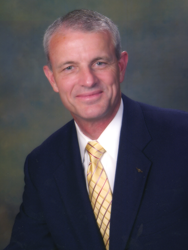 It is not enough to ask "Did I teach speaking up?" More importantly we must ask, "Did the staff learn it?"
(PRWEB) May 29, 2014
Aviation flight crews, military special operations forces, heavy construction crews, and healthcare teams all have the same issue... difficulty creating a culture where it is both safe and expected to cross-check one another and speak up using stop-the-line language when it is needed.
Steve Harden, CEO of LifeWings patient safety consulting firm, has been teaching organizations how to create this culture for over 25 years.
Here are the steps to getting a staff to speak up that Mr. Harden says absolutely can't be ignored.
1. The best results with stop-the-line language occur when the "Concern Statement" uses a phrase that is agreed upon in advance by the frontline staff.
The phrase, "I'm concerned," or "I'm uncomfortable," or whatever is used, should not be an edict handed down by administration, but an "agreement" made by staff during interdisciplinary training.
2. Wildly successful organizations will make an agreement about which Concern Statement to use during training sessions that include the unit's physicians.
There is nothing more powerful for your staff than to hear the physicians say to them, "Yes, this is the way I want you to speak up with your concerns. I will be listening for that language."
3. Most organizations over the years have chosen "I need clarity" for those instances where the patient is awake, or the patient's family is in ear shot.
Recently Mr. harden worked with a large L&D unit in an AMC (where patients are most always awake, or family members are nearby) that was very creative and decided as an interdisciplinary team - including physicians - that their phrase would be "Let's have a team check."
4. When the patient is asleep, or not in the immediate vicinity, most teams choose the phrase, "I'm concerned." "I'm uncomfortable" is a distant second.
One large OR unit Mr. harden worked with in south Florida chose the term "Delta." It has been very successful for them.
5. No matter which phrase is chosen, staff will only use it after much practice, so that the words roll off their tongue with ease.
Muscle memory is paramount. There can never be too many drills on using the concern statement. LifeWings offers a simple set of training materials to use in these drills. Click this link for a sample of drills.
6. The most common reason from staff on why they didn't speak up is, "Administration won't support me."
This is a powerful and enduring belief and will require constant effort by administration to change. One of the most effective ways to create a change in this belief is a systematic "Good Catch" program where speaking up behavior is loudly celebrated and publicly rewarded. Mr Harden says that " based on my experiences here, I would venture to say that you are not likely to change the belief until you implement such a system."
7. It is not enough to informally implement such language.
The requirement to speak up, and the language that should be used, must also be embedded in all the documents that describe how work is done in the facility. Policy & Procedures, job descriptions, annual performance reviews, interviewing procedures for new staff, mentoring and precepting programs, on-boarding materials, and simulation programs should all reflect the language desired and the requirement to use it.
8. It is not enough to ask, "Did I teach speaking up?"
More importantly, we must ask, "Did the staff learn it?" Healthcare facilities that implement all eight of these tips have the greatest probability of quickly and sustainably changing their culture.
For more information on team skills training visit http://www.SaferPatients.com.
About LifeWings:
LifeWings Partners, LLC is a team of physicians, nurses, Toyota-trained Lean experts, health risk managers, astronauts, military surgeons, and flight crews. Our team was the first in the United States to study the best practices of organizations with high reliability, and successfully adapt their strategies for use in healthcare. We have distilled the methodology used in commercial aviation, military aircraft carriers, nuclear submarines, and cutting-edge manufacturing to assist healthcare organizations create safe, efficient, and high quality hospitals and clinics.
http://www.saferpatients.com