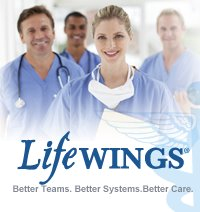 Leaders we work with who understand the need to be fully prepared for the 'second curve' are already developing new processes and tools which are saving millions of dollars.
Collierville, TN (PRWEB) May 19, 2014
The American Hospital Association (AHA), which serves 5,000 healthcare organizations, surveyed hospital CEOs to learn how they were planning to adopt their organizations to the new healthcare environment. The results, published in the Hospitals in Pursuit of Excellence April 2014 Issue reveal that most leaders see improving efficiency and cost management as critical to their organization's future.
Today's leaders must implement strategies to:

Improve cost management and efficiency
Increase clinical integration and expand coordinated care
Improve quality and patient safety
Integrate information systems
Foster innovation and change management
Increase patient engagement
The AHA describes the dramatic changes in healthcare management as the "second curve", where the focus has shifted from volumes of care, to the value of care. This shift will change everything about healthcare management the skills needed in future leaders, how healthcare teams will work with patients and leaders, and, crucially, how hospitals define their business models.
The survey consisted of an online questionnaire and conversations with 25 leaders from organizations including UCLA Health System, Cincinnati Children's Hospital, and Northwestern Memorial Hospital. The leaders were asked several questions including what their key strategic goals were for the next three years. More than half of the leaders listed "Improving efficiency through productivity and financial management" as a key strategy; making it the most common goal among all the organizations. The report's authors describe how since hospitals will be required to treat more patients while using fewer resources successful leaders will have to understand the new risk models and adopt innovative strategies that will cut waste and improve safety.
Steve Harden, the CEO of LifeWings, the leader in patient safety improvement, stated that, "Leaders we work with who understand the need to be fully prepared for the 'second curve' are already developing new processes and tools which are saving millions of dollars. They get that keeping many of their current processes will not enable them to survive."
To illustrate, Mr. Harden cited LifeWings' work with Memorial Healthcare Systems where they were able to increase patient volumes by 11% with no staff increase, and eliminate treatment deviations – all with one small departmental initiative. Similar LifeWings' projects, which combine Lean methodologies with teamwork, communication, and safety tools, have resulted in more than 164 safety improvements and $24M dollars saved just in the last three years.
Mr. Harden stated that, "There is no mystery to how hospitals can make these needed improvements; the process is known and been proven hundreds of times. Leaders now need to make the leap and invest a little today to get a guaranteed ROI for years to come."
About LifeWings
LifeWings Partners creates documented, sustainable improvements in cost reduction, efficiency, reliability, safety, and quality by combining the best of Lean and TeamSTEPPS. LifeWings has improved the financial bottom line and patient safety record of over 150 hospitals worldwide. The LifeWings coaching cadre of pilots, astronauts, physicians, nurses and Toyota-trained Lean experts train more than 13,000 administrators, physicians and staff per year. Measurable results are guaranteed in all LifeWings' initiatives. Documented return on investment for LifeWings projects typically exceeds 300%.