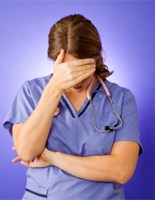 I can draw a direct line between the CRM skills we learned in training with LifeWings and the elimination of surgical errors (RFO). There is no doubt in my mind that those tools were the catalyst.
Collierville, Tennessee (PRWEB) December 04, 2013
Hospitals are required to report medical mistakes, known as "Sentinel Events" in healthcare, to The Joint Commission (TJC). TJC is the largest accrediting agency in the country and certifies hospitals as qualified to provide care. During the first half of 2013, TJC reveals that surgical mistakes top the list of reports submitted by hospitals. Since 1999, LifeWings, a team of physicians, nurses, pilots, and astronauts, has been helping hospitals fight surgical mistakes with checklists adopted from NASA and the World Health Organization.
LifeWings pioneered the use of aviation-based safety tools like checklists to improve patient safety and has achieved dramatic results in hospitals around the world, including Rush University Medical Center, Ohio State Wexner Medical, Memorial Healthcare, Vassar Brothers Medical, Wake Forest Baptist Health, Miami Children's Hospital, Vanderbilt University Medical, and University of New Mexico Hospitals. (See results at http://saferpatients.com/main-results.htm).
The practical, common sense solutions to preventing surgical mistakes include:
1. Ensure checklists are user-built and maintained
The people who actually do the work are best suited and most responsible for creating the standard for how the work is accomplished. Checklists created by other people at other facilities will rarely work well. There is no emotional investment and no pride of authorship in an "off-the-shelf" checklist.
2. Keep checklists short
Not everything has to be on a checklist. Checklists are used to verify only the critical items of a procedure. Critical items are those that if not done correctly will cause harm to patients or caregivers before that error can be stopped.
3. Don't confuse your checklist with an audit tool
Great checklists are not designed to use as an audit tool. Checklists are not about creating a paper trail, they're a critical job aid to help the team (not the individual) cross check and verify, with two or more independent "sets of eyeballs," that critical items haven't been missed. A check-in-the-box makes it easy to pretend something has been done when it really hasn't.
4. Include speaking parts for the team on your checklist
Effective checklists will trigger a scripted conversation and verbal cross check of critical steps in the procedure. The more speaking parts different members of the team have, the more mindfulness and involvement you'll have in the checklist process.
5. Use standardized and scripted language
Speaking parts for team members only work if the exact language and words that should be used for each item on the checklist are crystal clear and standardized - down to the exact word or phraseology that must be used. Checklist dialogue should be scripted. This level of standardization eliminates confusion and error.
6. Design your checklist as a "Read and Verify" tool
Teach your teams to use a Read and Verify checklist system. With this method the team accomplishes critical and routine actions from working memory. They periodically pause and use the checklist to verify that the most critical actions have been accomplished. Used this way, it takes only seconds for the team to cross check and verify that nothing critical has been missed. The speed and efficiency of this method will greatly reduce the resistance you experience with implementing a checklist.
7. Make it surgeon led
In HROs such as commercial aviation, checklists are "owned" by the team leader – the captain of the crew. The captain uses the checklist to manage workflow and team performance. Checklists are one of the primary tools for supervising the team. Airline captains understand the value of checklists in creating teamwork, fostering communication, and setting expectations that team members will be vigilant and
provide safety monitoring.
No matter where hospitals are on their checklist journey, these seven tips will improve the speed of the implementation process and help hospitals eliminate the most commonly reported medical error of 2013.
Dr. David E. Pitcher, MD, FACS Chief Medical Officer of UNM Hospitals had this to say about LifeWings, "I can draw a direct line between the CRM skills we learned in training with LifeWings and the elimination of surgical errors (RFO). There is no doubt in my mind that those tools were the catalyst."
The documented return on investment for these types of checklist interventions typically exceeds 300%. To find out more, please visit http://www.saferpatients.com or https://www.facebook.com/LifeWingsSaferPatients.