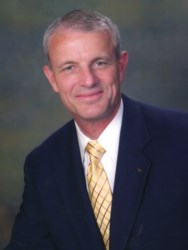 Our experience is that two minutes are easily found at the beginning of most routine medical procedures and certainly at the beginnings of most shifts, allowing healthcare teams to follow the same team-building tips used by flight crews.
Collierville, Tennessee (PRWEB) October 09, 2013
High reliability organizations, such as healthcare and aviation, often call for skilled professionals to work together with little or no previous knowledge or history of each other. This need to create effective, expert teams quickly, is met thousands of times per day in aircraft cockpits and hospital rooms around the world. What they have in common is the methodology of TeamSTEPPS Training. TeamSTEPPS methods when followed are proven and practical , when implemented well, build error-proof teams that deliver outstanding results.
Captain Harden says, "An expert flight-deck team is often formed in less than two minutes' time. Our experience is that two minutes are easily found at the beginning of most routine medical procedures and certainly at the beginnings of most shifts, allowing healthcare teams to follow the same team-building tips used by flight crews."
Tip #1: Practice and Use Interpersonal Skills

Make introductions. It's easier to communicate with someone you know. Many hospitals post the names of the staff involved in a procedure on a white board in the OR to facilitate these introductions.
Make eye contact. Studies suggest that body language conveys the bulk of the message when we communicate.
Support words with body language. Actions often speak louder than words. Avoid crossed arms or facing away from the person to whom you are speaking.
Use "I statements." State your case without arousing the defenses of other team members by using the word "you." The use of "I statements" are an effective way to express your point of view without blaming.
Tip #2: Prebrief the "Big Picture"
Prior to flight, crews discuss the trip in general terms and then discuss specific actions at critical points expected in the flight. The effective healthcare team leader will do the same by discussing the case or procedure in general terms and then emphasizing critical decision points or possible contingencies.
Tip #3: Explicitly Invite Team Participation
Team leaders on expert teams explicitly ask team members to provide information, express their concerns, and speak up when necessary. After years of assuming that copilots would naturally speak up if they saw something amiss, and after seeing the continued disastrous effects when they didn't, commercial aviation realized that captains would have to insist, as part of their preflight team-building activities, that the comments and concerns of the copilot were important and welcomed. Imagine the level of reluctance that exists on the part of nurses and other staff to express a concern to physicians. Many healthcare organizations are now adding this sort of safety statement to their pre-shift or pre-procedure briefings.
Tip #4: Ask Questions to Create Closed Loop Communications
The goal of team building is to establish the free and open flow of critical information within the team. One of the simplest methods to accomplish this goal is to ask questions of the team. Questions invite responses. It's a simple pattern. When developing questions, leaders should be careful to avoid questions that can be answered with a simple "yes" or "no." Expert teams use questions that do not come across as a "test" of knowledge or an oral examination. For example, a surgeon may ask an OR nurse, "How long has it been since you and I have done an open cholecystectotomy together?"
Tip #5: Acknowledge ALL Communications
Simple communication theory tells us that all effective communications are a "loop." When information is transferred, for the loop to be complete, there must be feedback or acknowledgement. This one skill will quickly improve the effectiveness of communication. NASA research has demonstrated a clear relationship between acknowledgments and communication errors. More acknowledgements lead to fewer errors. Fewer acknowledgements lead to more errors. Expert teams make it a personal habit to acknowledge every communication with either a verbal or nonverbal response. Like airline captains, physicians should tell their teams, "If I don't acknowledge your comment or question, assume I didn't hear it and ask it again."
In summary, with practice and forethought, expert teams can be built in approximately two to three minutes by making introductions, learning team members' names, making eye contact, providing a brief overview of the task ahead, and covering the actions to take in the most likely contingencies. Expert team leaders ask two or three open-ended questions, all expert teams acknowledge all communications, and finish up by asking explicitly for inputs if something looks amiss. As a result, an expert team will provide the team leader exactly what is sought: the best information to help make the best decisions possible in the care of the patient.
About LifeWings:
LifeWings Partners creates documented, sustainable improvements in cost reduction, efficiency, reliability, safety, and quality by combining the best of Lean and TeamSTEPPS. LifeWings has improved the financial bottom line and patient safety record of over 140 hospitals worldwide. The LifeWings coaching cadre of pilots, astronauts, physicians, nurses and Toyota-trained Lean experts train more than 13,000 administrators, physicians and staff per year. Measurable results are guaranteed in all LifeWings' initiatives. Documented return on investment typically exceeds 300%. To find out more, please visit http://www.saferpatients.com or https://www.facebook.com/LifeWingsSaferPatients or follow us on Twitter @LifeWingsLLC.