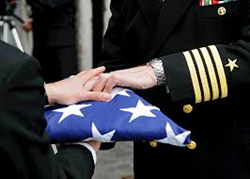 As tragic and disgusting as the whole sordid affair is, there is much that can be learned by the civilian healthcare community from this scandal. Those who fail to learn from history are doomed to repeat it.
Collierville, TN (PRWEB) June 17, 2014
As reported in the May 2014 issue of The Republic/azcentral.com, Dr. Sam Foote from the Phoenix VA hospital, decided to blow the whistle on the widespread deceit when a colleague told him that "scheduling clerks who made calls for appointment reminders had been informed at least 10 times that the patients already were dead." Soon after, doctors at other VA hospitals began to come forward, citing long wait times and claiming that VA administrators kept "secret" waiting lists and lied about delays to make it look like they were meeting the department's 14-day wait time goal. Subsequent investigations from the VA office of Inspector General confirmed all the whistleblowers' reports.
Steve Harden, CEO of LifeWings, patient safety consulting firm, commented on the VA scandal, " As tragic and disgusting as the whole sordid affair is, there is much that can be learned by the civilian healthcare community from this scandal. Those who fail to learn from history are doomed to repeat it."
In Mr. Harden's June newsletter, he offered seven lessons that he said hospitals would be wise to learn from this tragic VA situation:
1. Increased patient volume stresses an inefficient system.
As more patients from the Afghanistan and Iraq wars enrolled in the VA system, physicians worked overtime to address the increased workload and backlog. The stress caused an exodus of medical practitioners, which magnified the caseloads. New patients were forced to wait more than a year for initial appointments, and those seeking specialist care also faced prolonged delays. If the Affordable Care Act ever produces the increased patient volume it promises, many civilian systems will have similar stresses.
Every hospital must make process improvement a high priority now, before the influx of so many new patients.
2. Higher volume + inefficient systems = more mistakes.
Just as troubling as the long wait times, Dr. Sam Foote, the VA whistleblower, said that doctors and Nurses were under such a strain that medical mistakes happened more often.
Likewise, civilian hospitals that aren't energetically driving out waste and inefficiencies in their processes will also cause more patient harm - thus driving down their reimbursements due to quality penalties.
3. Changing the culture of healthcare is hard.
Long wait times are a problem the VA has known about for years. The same "scheduling schemes" that placed 1,700 veterans on secret waiting lists in Phoenix have been extensively documented since 2005 and no one, including the VA Administrator, can explain why it took so long to act. For years now, deceit has been an institutional norm in facilities across the VA. Re-emphasizing a basic value like honesty won't be easy in a massive bureaucracy but it needs to start now. Just as fixing the VA's problems will require a sustained effort that lasts long after the politics of the moment give way to tomorrow's priorities, changing a hospital's culture will be hard work that requires the constant attention of the leadership team. As Dr. Foote says, "As any good surgeon will tell you if you've got cancer, you have to cut it all out or it'll come back and kill you."
The VA scandal has conclusively shown that culture change is not a spectator sport; persistent hands-on attention is required to remove the cancer of bad behavior and beliefs.
4. There is no substitute for leadership rounding.
Keeping an organization as large as the VA honest and true to its core mission isn't easy, but it's one of the few essential jobs for leadership in any hospital. One thing that has become clear in the past month is how cut off the VA's Washington offices were from what was happening at the regional facilities. That hospitals all over the country were able to pass off wildly inaccurate numbers without the VA headquarters catching on suggests not only a basic failure in the oversight process, but a broken relationship between top leaders and subordinates.
A little "management by walking around" goes a long way.
5. Every hospital needs better metrics and reporting.
Starting now, the VA needs to come up with accurate methods to measure conditions at local facilities that don't rely on human reporting so leaders can independently verify that standards are being met. This is true in any hospital.
If relying on what the staff tells you, rather than what the real numbers say, be prepared for a rude awakening.
6. Beware of a single-payer system.
Watching the VA scandal unfold provides us fair warning of the dangers of government-run healthcare. The size, inertia, inefficiency, and ineptness of the VA bureaucracy should give us pause when contemplating the next step after the ACA.
7. It's always about the willingness to speak up for patient safety.
In the end it was the military veterans in Phoenix and Central Texas who needed an advocate. Dr. Foote and others spoke up and made the assertive statement for their patients. They had to invoke the " Two Challenge Rule" and speak up more than once. One can argue that they had to invoke the Escalation Policy as their initial Stop-the-Line statements fell on deaf ears.
At the risk of sounding like a broken record, the ability to speak up and make an effective Stop-the-Line statement, and use the Escalation Policy if needed, are fundamental skills everyone in healthcare must have.
Dr. Foote's willingness to advocate for his patients may be the only bright spot in the whole mess.
The question is, "Is your hospital's culture encouraging or inhibiting the behavior needed to avoid the types of problems experienced at the VA?"
LifeWings, patient safety consulting firm, is offering this free paper to learn how to effectively judge a hospital's culture and take steps towards improvement.
About Stephen Harden:
Stephen Harden is the CEO of LifeWings Partners LLC – a team of physicians, astronauts, nurses and pilots that have helped over 130 healthcare organizations in the U.S. and abroad implement the best safety practices from aviation and other high reliability industries. Mr. Harden has been involved in safety training for over 20 years. He is a certified TeamSTEPPS® master trainer and has personally trained over 20,000 physicians, nurses, staff and administrators in the last 10 years. A professional pilot with 34 years of experience, Stephen is a captain for a major international airline. Mr. Harden is a graduate of the United States Naval Academy and was an instructor pilot at the Navy's elite Fighter Weapons School (TOPGUN).