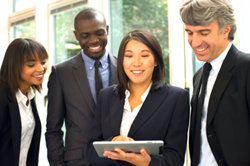 The investments that are available in the U.S. in the real estate industry can be lucrative to men and women although some investors do come with restrictions
San Jose, CA (PRWEB) January 28, 2015
Buyers of real estate in the U.S. this year who are exploring what a 1031 can provide will now benefit from the JWB company on the web. A new video exploring the link kind exchange rules for real estate investors is now part of the investing content supplied for review at http://www.jwbrealestatecapital.com/1031-exchange-rules-investors.
The strict IRA guidelines for adults who plan to use a 1031 for rental real estate can be one of the roadblocks that is encountered. The JWB content and video information this is presented is expected to introduce the pros, cons and guidelines that investors can follow when undergoing a like kind exchange.
"The investments that are available in the U.S. in the real estate industry can be lucrative to men and women although some investors do come with restrictions," one JWB Group rep said.
One advantage for some investors who complete a 1031 exchange is the elimination of taxes. Because investment property can qualify for reduction or elimination in taxation, adults have the opportunity to save money by not paying out excess taxes on some investment homes that are sold.
"What we're offering through our website and videos is a clear look into the alternative options to purchase and invest in the housing industry," said the rep.
The JWB company built its portal for access on the web with regular Internet connected devices in 2005. The increase in usage of mobile phones and tablets has created the opportunity this year to provide mobile-ready content. A portal at http://jwbrealestatecapital.com/m is now in place for investors to explore.
About JWB Real Estate Capital
The JWB Real Estate Capital company offers an investing blog for professionals and beginners who are earning income in the rental market in the U.S. The company has launched different platforms for investing clients in 2015. The JWB Real Estate Capital company website is one one popular destination to use to find mobile-ready content that is available to share across different devices.