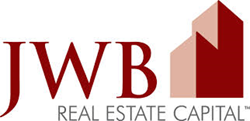 There are not too many options for an investor who does not have straight cash to purchase a home used for rental purposes although our company has helped launch new strategies this year
Syracuse, NY (PRWEB) January 22, 2015
Adults who do not have the upfront cash needed to buy an investment property in the U.S. now have additional ways that could be used to complete a property purchase. The JWB company is now covering like kind exchange for rental homes through its new web series for investors to review at http://www.jwbrealestatecapital.com/what-is-a-1031-exchange.
Property investors who choose to organize an exchange of one property for one of similar value can complete the process although must abide by some strict guidelines in the U.S. This information is covered briefly in the video series as well as exactly how to get started through JWB programs.
"There are not too many options for an investor who does not have straight cash to purchase a home used for rental purposes although our company has helped launch new strategies this year," said one JWBRealEstateCapital.com source.
The process of purchasing real estate through a 1031 exchange can be hard for some investors to navigate on their own. Because of this issue, the JWB company has included new account managers and financing partners to help guide investing clients to accomplish their goals of rental property ownership without risks.
"There are several new videos that can be reviewed when visiting our website this year and each video can be viewed using any device," said the source.
To help investors navigate investing content on the web, the JWB company has revised portions of its website to become more mobile-friendly in 2015. Visitors to the portal at http://jwbrealestatecapital.com/m now benefit from easier to download content and video streams that are setup for use with nearly all mobile gadgets.
About JWB Real Estate Capital
The JWB Real Estate Capital company supplies investment clients with a direct pathway to earning high returns on investments through different programs in the U.S. The company is based in Florida and works with men and women in all states. The JWB Real Estate Capital company has revised its web content that is downloadable on its portal this year and now features mobile exclusive content for adults.