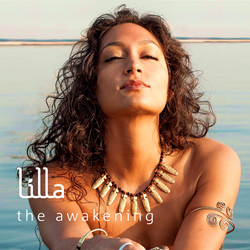 "A languid, sultry and sensual neo-soul and R&B mix that is instantly accessible yet shows a remarkable depth and musical maturity." - The Oregonian
Boston, MA (PRWEB) November 04, 2014
Musician, singer and songwriter, Lilla, releases the video for her new single, "I Changed My Mind," off of her second self-produced album, "The Awakening." The video tells a story of a girl who finally realizes she needs to stop putting her life on hold for someone else and return to her love and passion, music, where she can now let "her soul shine for the world to see."
The video was shot in Boston, MA at Berklee College of Music, Back Bay, and Chestnut Hill. It was directed by Sean MacDonald and produced by Sean and Lilla. To Lilla, the song symbolizes going back to what her soul needs and investing in her passions, art and most importantly, herself. The song and video express to the listeners, "Can't nobody love me like I can."
Originally from Portland, OR, Lilla is now based in Boston, MA. After graduating from Berklee College of Music, Lilla released The Awakening, and is currently touring the US, supporting artists such as Mos Def, Snarky Puppy and Maceo Parker. The Awakening was partially recorded at Tuff Gong, Bob Marley's studio in Jamaica and is receiving national airplay as well as charting on CMJ's top 30's.
You can learn more about Lilla at http://www.lilladmone.com/
For more information, images, or to arrange for an interview , please contact Melissa Zeigler at Powderfinger Promotions: melissa(at)powderfingerpromo(dot)com.
Powderfinger Promotions–Independent Radio Promotion and Publicity. Since being founded in October 1994, Powderfinger has come to be regarded as a top indie radio promotion and publicity firm with ties across North America.