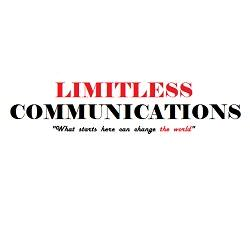 Cross-channel marketing will dominate in the New Year.
Cork, Ireland (PRWEB) November 22, 2014
With smart phones, tablets, social networks, online newspapers, content and video sites, PCs, laptops and handheld devices available, consumers have several different ways to connect with the world around them. Cross-channel marketing is the idea that a business will be able to connect with consumers on not just one, but all of these channels and continue conversations across a variety of different platforms. Limitless Communications points out that this is designed to make the consumer's life easier, to have several different ways to put a business name in front of the consumer and therefore increase brand awareness and engagement with consumers.
About Limitless Communications: http://www.limitlesscommunications.eu/modern-about/
Limitless Communications predicts that cross-channel marketing will dominate in the New Year. More than a third of marketers find it important to integrate across all channels and this number is set to grow as more marketers realise that this strategy allows for brands to control costs while still appealing to a targeted audience demographic.
Limitless Communications is an outsourced sales and marketing firm located in Cork, Ireland. The firm works on behalf of their clients' to accurately represent their brands using direct marketing campaigns. Limitless Communications use face-to-face marketing methods to connect with consumers and create long-lasting personal relationships between consumers and their clients' brands. This helps to improve customer acquisition, brand awareness and brand loyalty.
The firm utilises cross-channel marketing in their business strategy by connecting with their consumers and clients through one-to-one meetings, direct mail and online communications. This helps Limitless Communications to offer a more personalised and supreme customer service. By connecting with consumers on a platform that is most convenient to them, this shows them that the brand are willing to go the extra mile to help them. This encourages the customer to return time and time again. Cross-channel marketing is best utilised with a database that can measure who has connected with who and when so that conversations can continue no matter how long they are left and so that problems can be recorded and solved more quickly.
Limitless Communications advises business to re-evaluate their current strategies and make changes to involve cross-channel marketing so that they can keep up with competition and deliver on goals in 2015.