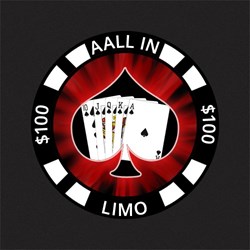 The limo party bus was perfect for a bachelorette party.
San Diego, CA (PRWEB) October 30, 2013
It was not just any occasion during which Aall In Limo's brand new white Ford F550 limousine party bus was unveiled. Lauren and her friends were the limo bus's very first customers using the white limousine party bus for a bachelorette party.
"A bachelorette party booking was a great start for our Ford F550 limo bus," says All In Limo owner and operator Mike Reifeiss. "The party bus proved to be just perfect for parties like this. Our customers had a well deserved fun night."
Aall In Limo's white limo bus is a recent acquisition, it has a capacity for up to 20 passengers, it has bar amenities, fiber optic lights, music lighting, laser light show, sparkle lights and six excellent sub-woofers, chauffeur intercom, privacy blinds. Everything you need to set up a private top notch party.
"We are happy to add another limo bus to our fleet," quoting James Siegrist, one of Aall in Limo's chauffeurs. "Mike (Mike Reifeiss – owner of Aall in Limo) was right, this bus add a new level of services; customers seem to like it more and they want to book larger groups," he added.
San Diegans who plan a bachelor / bachelorette party, wedding ceremonies, brew tours, temecula wine tours can reach Aall In Limo by calling 858.336.1894 or by booking online at this address.
About Aall In Limo
Aall In Limo, San Diego's premiere limousine company provides professional limousine services at affordable rates. Their services include wine tasting tours in Temecula Valley Wine Country, brewery tours in San Diego's finest breweries and transportation to any special events.
Both in 2012 and 1013, Aall In Limo has won the award given by the US Commerce Association (USCA) in the Limousine & Car Services category. Call 1-858-336-1894 to book your limousine for small or larger groups today!