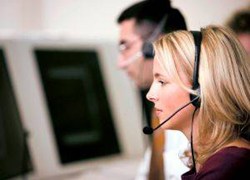 There is no question that I will continue to use your company for my further large party transportation needs and I will also highly recommend you to friends and work associates.
(PRWEB) July 31, 2013
Limo transportation and logistics management for large events works hand in hand with another for Limousines Of Connecticut. The combination provides outstanding limousine rental service in CT and quick but efficient systems, which keep all knowledge of your trip logistics in order. Current offices head in Westport and Fairfield, but the satellite offices in the surrounding states and internationally allow limousine reservation services to be made at anytime.
With a dedicated account manager and dispatcher 24 hours to handle pick ups and drop offs, clients can trust that they are being directed with live representative 24 hours a day, not a computerized one. Having a large fleet used for multiple purposes, Limousines Of Connecticut utilizes its various to locations to better service clients and manage its logistics. Utilizing the internal and external network of vehicles branching from CT to the Tristate vicinities. Each client can have a vehicle easily accessible to him or her in case of an immediate request, especially for larger vehicles. This holds true for large party travelers needing to head to any one of the major airports, such as JFK, Newark, LaGuardia, or Boston Logan.
How Can Logistics Management Services Aid Large Events
Whether it is your wedding or airport service in CT, as stated above, logistics management systems come in handy when a big party is involved. Connecting with an agent and dispatcher using the logistics system just add for a more personalized and accurate reservation and quote process. The technologies included within the locations of http://www.limo-ct.com/ contain a wide array of logistics; satellite and GPS based tracking systems that help agents keep up to date with all reservations and vehicle locations. If delays, due to traffic, construction or accidents occur they can be avoided when possible due to dispatch representatives monitoring road conditions and by keeping the drivers up to date on all issues.
This helps travelers in large groups. With a bigger limousine and its passenger and luggage, monitoring any issues is imperative. The technology of http://www.limo-ct.com/ provides a faster and a much more convenient service to clients. Bigger vehicles drive slower and have to work around their allotted time and space. The account manager informs clients on the real duration between locations and the dispatching unit then operates and controls any live issues happening during travel time.
Around the clock access for the large events reservation and trip details is available at their disposal. Directed on the website are Request Inquiry stations, allowing clients to access their trip details and quotes via online. The system delivers a quote and then the representatives get back to clients immediately after. This system works for the those who are in the office or running errands and need to get in contact or know some information for their limousine transportation for their larger group.
The Logistics Management For Limousines Of Connecticut
Bigger limousines, such as the 14 passenger Mercedes sprinter van, 14 through 20-passenger super stretch limousines like the CT H2 Hummer, all need to be serviced and handled with care. Traveling with larger parties is a heavy responsibility. Tracking each vehicle and dedicating an account manager to the group offers reliability and a much more convenient service to clients. Time management and proficiency is what is aimed for.
With the growth of travelers from all around the globe, being able to be live and operative during all times is a major asset to limousine and travel companies. The technology and logistics of Limo CT allows for Connecticut limousine services to be available 24 hours a day to passengers. Every single day of the year, including all holidays, the logistics management teams of Limousines Of Connecticut are readily available.