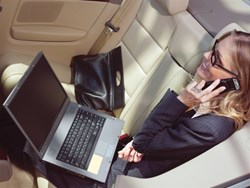 Fairfield, CT (PRWEB) October 31, 2013
Limousine Services Worldwide recently redesigned their website in order to bring a fresh, new look that is totally optimized for better accessibility for clients. The main goals behind the website overhaul was to make the site more visually appealing and bring better quality to clients. Potential customers would be able to find the site faster through social media outlets and be able to easily find what they needed and how to book.
Established in 2007, Limousine Services Worldwide has been providing affordable and reliable limousine services in Fairfield, Connecticut, and the surrounding cities and states for quite some time. As its company name evokes, the company goes to boundless lengths to provide luxury vehicles for many occasions and celebrations.
Connecticut limousine services carry a luxurious fleet of private cars, limousines, and party bus rentals. Its private limousine and car services are ideal for weddings, proms, wine tours, special occasions, and bachelorette parties, big evenings or days out, corporate travel and plenty more.
Based in the Fairfield County area, Limousine Services Worldwide is licensed, and insured in order to deliver safe and reliable transportation to clients. With the website renovation, clients can effortlessly access the information they need to book a limo. The company provides simple ways for clients to receive quotes and book online by setting up an account online with just a few pushes of a button.
Customers can easily connect with Limousine Services Worldwide through its newly set up social media accounts on Facebook, Twitter, and Google+. Bing able to reach out via these social media outlets, the company not only promote the online service but grow the network to help serve a larger demographic with affordable rates for travel.
About Limousine Services Worldwide
Limousine Services Worldwide (http://www.shadyslimo.com) was founded in 2007 with the intention to provide the Fairfield area with luxury and private transportation services throughout Connecticut and the surrounding states. Offering affordable rates, the company has grown in numbers and has a variety of fleet options, including super stretch and exotic limousines, private car, and party bus rentals that fit up to 50 passengers. Interested parties can call (203) 295-7575 for all rental inquiries.