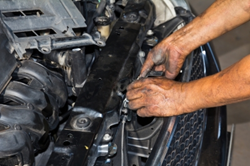 The 3.9-liter V8 was offered in more than one edition, and purchasers of our used Lincoln engines inventory will now be able to choose between versions
Pittsburgh, PA (PRWEB) June 16, 2015
The LS series of vehicles produced under the Lincoln brand of the Ford Motor Company is now one vehicle type that will be supported through used motor sales at the Got Engines company this year. The AJ30 Lincoln LS 3.9L engines have been added for immediate sale nationally at http://www.gotengines.com/blog/lincoln/lincoln-ls-3-9l-engine-sale.
The AJ30 units were also used successfully in Jaguar vehicles that were marketed in the United States. The models that are not in stock at the Got Engines website and available to buy are the 252 horsepower editions. Precise discount price levels can now be explored through use of the programmed warehouse search tool on the homepage.
"The 3.9-liter V8 was offered in more than one edition, and purchasers of our used Lincoln engines inventory will now be able to choose between versions," said one GotEngines.com company source.
The updated inventory of preowned automobile engines that are available to buy in 2015 at the GotEngines.com company website features re-worked warranty plans for all buyers. Due to changes in the OEM parts covered, a new version of the product warranties are now supplied at the point of sale for purchasers.
"We are one of the only dealers of vehicle motors that supply warranties for zero cost to a buyer for most European and American brands," the source included.
The Got Engines company has changed inventory research procedures to find in stock data on its website. People who used to use VIN information can now supply only an automaker name or model year when finding a match for any second hand units in stock.
About GotEngines.com
The GotEngines.com company supports web sales and offline service for its inventory of used vehicle motor blocks in the USA. The company was one of the first to provide a source of preowned car parts on the Internet in 2005. The GotEngines.com company continues to add new team members to its company to grow its business into new territories each year to satisfy demand in the automobile industry.