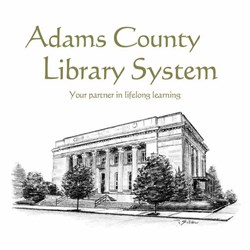 The Lincoln statue will be a popular addition to downtown Gettysburg. —Adams County Library System director Rob Lesher
Gettysburg, PA (PRWEB) November 19, 2013
The Adams County Library System will dedicate a life-sized statue of President Abraham Lincoln during a public ceremony at 3 p.m. on Saturday, Nov. 23 as part of Remembrance Day activities commemorating the 150th anniversary of Lincoln's Gettysburg Address. The statue will be situated on the west side of the Adams County Library System's Gettysburg building at Baltimore and High streets, and will face Baltimore Street. The 8-by-4-foot statue, which depicts Lincoln delivering his Gettysburg Address at the dedication of Soldiers' National Cemetery in Gettysburg, is a gift from its donors, Scott Higgins and John Pinto.
Higgins is a Gettysburg College alumnus, former member of the college's Board of Trustees and CEO and president of Veterans Advantage in Greenwich, Conn. The statue is the work of Salt Lake City, Utah artist Stanley J. Watts. Watts is well-known for his patriotic bronze sculptures and custom bronze sculptures, including one of George Washington located at the Freedoms Foundation at Valley Forge, Pa. Watts will oversee the installation of the statue on Monday, Nov. 18 and will provide maintenance of the statue during his lifetime.
Gettysburg College Henry R. Luce Professor of the Civil War Era Allen Guelzo will speak at the dedication ceremony. Guelzo's recent book "Gettysburg: The Last Invasion" appears on The New York Times best-seller list.
"The Lincoln statue will be a popular addition to downtown Gettysburg," said Adams County Library System director Rob Lesher. "It reinforces for visitors and residents of the community the significance of President Abraham Lincoln and the lasting legacy of the Gettysburg Address. We are grateful to Scott Higgins, John Pinto and Stanley J. Watts for making possible this wonderful addition to our library."
The statue's dedication is part of Gettysburg's week-long commemoration of the 150th anniversary of the Gettysburg Address, which included a Dedication Day ceremony in Soldiers' National Cemetery on Tuesday, Nov. 19 at 10 a.m. and will include the Remembrance Day parade in downtown Gettysburg on Saturday, Nov. 23 at 1 p.m.; and the Remembrance Illumination at Soldiers' National Cemetery on Saturday, Nov. 23, beginning at 5:30 p.m. Visit http://www.gettysburg.travel for a complete schedule of events.
About the Adams County Library System
The mission of the Adams County Library System is to provide all county residents access to library materials and information systems that address the needs and expand the aspirations of county residents for formal and lifelong learning, enrichment and pleasure. Call 717-334-0163 or visit http://www.adamslibrary.org for community library locations in Adams County, programming and more information about library resources.
—30—