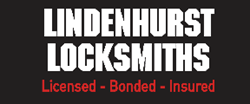 Lindenhurst Locksmith launch new website to showcase services.
Lindenhurst, New York (PRWEB) December 22, 2013
Lindenhurst Locksmiths offers Long Islanders a single solution to all lock-related automotive problems. Committed to making Long Islander a safer place, this specialty locksmith business offers motorists (or other auto-owners) full-scale, professional quality locksmith services, catering to each, individual customer.
Automotive Locksmiths plays a large role in daily Long Island life. With millions of vehicles on the road, each day, cars, trucks, and motorcyclists, alone provide a steady flow of customers for a professional locksmith, who specializes in the automotive field. Generally speaking, automotive locksmith services cover everything from car lockouts, key extractions, key duplications, rekeying, and repairs. For motorists, who are on the road every day, an automotive locksmith can be a saving grace, when something goes wrong.
True, professional locksmiths that specialize in automotive services, such as Lindenhurst Locksmiths, do not just provide services for cars, trucks, and motorcycles. The company and its skilled technicians are capable of handling problems on all types of automotives, including boats, jet skis, ATVs, tractors, and more. Lindenhurst Locksmiths can help customers gain access to their vehicles regardless of whether they are decades (or centuries) old, with rusty, rare locks and ignitions, or one of the most expensive and luxurious, modern cars.
Older vehicles and automotives have the tendency to bare a unique set of problems for owners/drivers. It isn't uncommon for keys to break or get jammed inside an ignition or door-lock. Similarly, it is quite an ordinary occurrence for older autos to have an array of ignition problems that may require repair or replacement.
On the other hand, modern-technology causes a very different set of problems and issues for motorists. For starters, as advancements have been made, cars have come equipped with high-end alarm systems, key pad entry, and remote-control access. Today, however, vehicles are fitted with fancy microchip and transponder key/lock-systems. Although they offer a greater level of security, it makes for more difficulty when solving a problem on such a vehicle.
The type of automotive, its age, make, or model, is of no serious importance because Lindenhurst Locksmiths' specialists are knowledgeable and experienced. They can get customers back in the vehicle, get the vehicle running, and/or repair any problems, without causing unnecessary damage to the auto. Additionally, all of the Lindenhurst Locksmith company vehicles are full-stocked with state-of-the-art equipment, as well as the tools and parts to extract broken keys, repair locks/ignitions, and override or re-program malfunctioning alarm systems. In the event of a lost or broken key, the professionals are known to create duplicate keys and rekey locks and ignitions, on-site. Lindenhurst Locksmiths can even replace and copy micro-chipped keys and transponder keys for modern vehicles, both domestic or foreign.
Lindenhurst locksmiths is a privately owned and operated full-service locksmith company, offering a complete list of comprehensive services, including residential and commercial grade locksmith services, in addition to automotive. Founded and maintained by an industry-veteran, the owner has Lindenhurst Locksmiths supported by over 20 years of experience. The combination of the businesses and team's insurmountable experience, commitment to the safety of customers, reliability, and professionalism, has rightfully earned Lindenhurst Locksmiths a noteworthy reputation. Located in Lindenhurst, Long Island, the specialty company caters to both Nassau and Suffolk Counties.
Lindenhurst Locksmiths all offers a wide-array of professional locksmith services for residents/homeowners and commercial-grade customers, including businesses, multi-unit buildings, corporations, hospitals, schools, and more. To find out more detailed information about Lindenhurst Locksmiths' automotive, residential, or commercial services, visit the company website at http://www.locksmithlindenhurstny.com or call their representatives at (631) 412-8554.