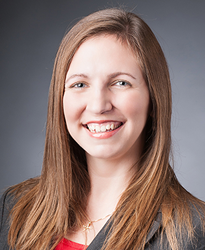 Lindsay's wealth of experience and industry knowledge has already made her a key addition to Louis Plung & Company
Pittsburgh, PA (PRWEB) August 21, 2015
Lindsay also has knowledge with employee benefit plan accounting and auditing services. Currently, she is a member of the American and Pennsylvania Institutes of Certified Public Accountants and the Virginia Society of Certified Public Accountants (VSCPA). Her recent accolades include the Super CPA Award from VSCPA and Virginia Business Magazine in 2011 and the Rising Star Award from SmartCEO in 2015.
"Lindsay's wealth of experience and industry knowledge has already made her a key addition to Louis Plung & Company. Our expanding client base led us to look for an addition to our audit team who will fit into our culture and provide exceptional client service, and it is very fortunate that we found someone of Lindsay's caliber to fulfill this role. I'm confident that Lindsay will play a key role in providing and implementing quality service to our clients," says Audit & Assurance Partner Richard Fischer.
Lindsay comes to Louis Plung & Company from a regional accounting firm in the Washington, D.C. area. She earned a Bachelor's degree in Accounting from the University of Pittsburgh, and is looking forward to getting reacquainted with the city. She currently resides in the greater Pittsburgh area with her husband and two children.
About Louis Plung & Company, LLP
Louis Plung & Company, LLP is among the largest locally owned certified public accounting firms in the Pittsburgh, Pennsylvania region. Although based in Pittsburgh, the firm's geographic focus also includes New York, Ohio, Washington, D.C., and many other states. Louis Plung & Company delivers personalized service to clients in the real estate development, construction, retail, wholesale, employee benefit plan, non-profit, and manufacturing industries. In 2011, the firm co-founded FVL, a joint venture that specializes in forensic accounting and valuations.
Louis Plung & Company is a member of AICPA, PICPA, and BKR International, an independent association with member firms in more than 70 countries. More information about the firm, its partners, and services can be found on their website at http://www.louisplung.com.