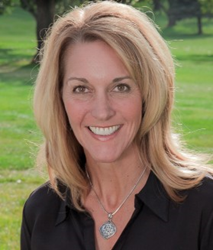 Like most things in life, first impressions count, and that is definitely true when selling a home. In fact, in this case, first impressions make all the difference.
(PRWEB) February 29, 2016
"Like most things in life, first impressions count, and that is definitely true when selling a home," said Sears Real Estate broker associate Lindsay Jiricek. "In fact, in this case, first impressions make all the difference."
When viewing a home for sale that needs repair, whether major or minor, a prospective buyer, adds Jiricek, will get a bad first impression. Any obvious repair(s) needed on a home for sale usually causes concern for a prospective buyer as they will see it as an extra expense to an already costly transaction.
Fixing up a home for sale is an essential part of the listing process. In order to better ensure a quick sell, Jiricek lists the following five simple repairs and touch-up tips:
No. 1: Minor repairs. This includes relatively simple repairs that can be done by the homeowner. For example, tightening up loose handrails, replacing broken or cracked tiles, replacing broken glass or windows, fixing or replacing missing or loose handles on cabinets and drawers, replacing worn or torn drapes and blinds, fixing leaky faucets, etc. "Always pay close attention to the seemingly small things," said Jiricek.
No. 2: Paint. "A fresh coat of paint, both inside and outside, can make any home appear much newer," said Jiricek. "This adds both beauty and character to the home. Furthermore, do not neglect to paint any weather-worn gates, fences, doors, even the mailbox."
No. 3: Make safe the electric outlets. To ensure all the electrical outlets are safe, put faceplates around them, if they don't already have one. If they are cracked, replace them. All light switches should be similarly covered. Bare wires, hanging wires and other electrical issues should also be remedied, as practically no one would buy a house if it appears unsafe.
No 4: Clean and declutter. "Decluttering is essential to the home-selling process," said Jiricek. "Potential buyers want to see how they will live in a house, not how you have lived in it." Cleaning is also crucial, as a filthy home creates a dismal first impression. This means scrubbing the floors and surfaces until they are immaculate, washing the windows, clearing out cobwebs, cleaning the carpets and getting rid of any lingering bad odors.
No. 5: Maintain the yard. "This is just as important as beautifying the interior of a house," said Jiricek. "It is perhaps even more important, as the front yard is the first thing a buyer will see, and if it's overgrown with weeds and the shrubbery looks like a jungle, that once-potential buyer just might keep driving."
About Lindsay Jiricek, Sears Real Estate
Lindsay Jiricek works with buyers, sellers and those relocating to northern Colorado. She is a member of the National Association of Realtors, Colorado Association of Realtors, Greeley Area Realtor Association, Greeley and Windsor Chamber of Commerce and Leading Real Estate Companies of the World. Lindsay is a Certified Residential Specialist (CRS) and Graduate, REALTOR® Institute (GRI). For more information, please call (970) 330-7700, or visit http://www.searsrealestate.com. The office is located at 2021 Clubhouse Drive, Suite 100, Greeley, CO 80634.
About the NALA™
The NALA offers local business owners new online advertising & small business marketing tools, great business benefits, education and money-saving programs, as well as a charity program. For media inquiries, please call 805.650.6121, ext. 361.