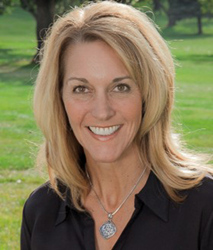 Having your HVAC system checked before inclement weather sets in is imperative.
Greeley, CO (PRWEB) October 05, 2016
For years, spring and summer have been considered the optimal home-selling seasons. However, fall is fast overcoming the "prime" selling seasons as the best time to sell. "This is due, in no small part, to less competition on the buyer side, which leads to motivated sellers," said Sears Real Estate broker associate Lindsay Jiricek.
For homeowners considering selling this fall, Jiricek lists the following three tips to better ensure a fast sale:
No. 1: Create curb appeal. "Curb appeal is essential for selling any home, despite the season," said Jiricek. "However, during fall you can make the exterior of a house pop by planting autumn flowers, such as chrysanthemums and marigolds, both of which come in yellow, keeping in mind that yellow stimulates buying impulses. Curb appeal also means cleaning up the yard; e.g., raking dead leaves, trimming bushes and trees, etc."
No. 2: Clean your windows. In order to sell a home, its windows need to sparkle. Potential buyers will notice dust, streaks, smudges, etc., that have accumulated over the summer, so they should all be cleaned inside and out.
No. 3: Check your HVAC. "Having your HVAC system checked before inclement weather sets in is imperative," concluded Jiricek. "Any issues should be fixed before a home is listed, as a buyer will ask a home inspector to check out the HVAC."
About Lindsay Jiricek, Sears Real Estate
Lindsay Jiricek works with buyers, sellers and those relocating to northern Colorado. She is a member of the National Association of Realtors, Colorado Association of Realtors, Greeley Area Realtor Association, Greeley and Windsor Chamber of Commerce and Leading Real Estate Companies of the World. Lindsay is a Certified Residential Specialist (CRS) and Graduate, REALTOR® Institute (GRI). For more information, please call (970) 330-7700, or visit http://www.searsrealestate.com. The office is located at 2021 Clubhouse Drive, Suite 100, Greeley, CO 80634.
About the NALA™
The NALA offers small and medium-sized businesses effective ways to reach customers through new media. As a single-agency source, the NALA helps businesses flourish in their local community. The NALA's mission is to promote a business' relevant and newsworthy events and achievements, both online and through traditional media. For media inquiries, please call 805.650.6121, ext. 361.