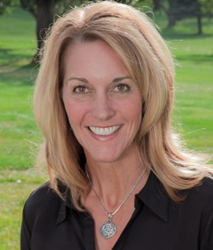 A shabby or run-down exterior will only inspire a once-potential buyer to keep driving to the next house for sale.
Greeley, CO (PRWEB) July 07, 2016
A home's exterior is the first thing a prospective buyer will see; therefore, its curb appeal is essential. "A shabby or run-down exterior will only inspire a once-potential buyer to keep driving to the next house for sale," said Sears Real Estate broker associate Lindsay Jiricek.
In order to better ensure a home sells, Jiricek lists the following three curb-appeal essentials:
No. 1: Add a fresh coat of paint. "Adding a fresh coat of paint can make any house look newer, and it is the most commonly offered advice from real estate professionals concerning curb appeal," said Jiricek. "Make sure to use a neutral color, as anything garish can actually be detrimental and lower the value of the home."
No. 2: Spruce up the front door and entrance. This entails power-washing all the webs, dirt and grime and giving the door a fresh coat of paint or varnish. Adding a colorful and tasteful wreath and pillow on a bench or chair to help it feel fresh and inviting are also nice touches.
No. 3: Don't neglect the roof. "The state of your roof, especially if it's in disrepair, is one of the first things a buyer will notice," said Jiricek. "It is crucial that a roof in need of repair is fixed before showing the house. If it just needs to be cleaned, hire a professional who has the proper tools, as trying to clean it yourself can cause damage. And while you're up there, make sure any gutters that are loose and hanging are fixed."
No. 4: Ensure the yard is immaculate. "When showing a house, the yard needs to always be well-manicured, i.e., the lawn and bushes should be trimmed and any and all clutter removed," said Jiricek. "Planting flowers can also add a lot to curb appeal, especially yellow ones as they stimulate buying impulses."
No. 5: Make a statement with your mailbox. "An upscale and decorative mailbox has a way of making a home stand out above others and leaves a lasting impression," said Jiricek. "If you already have one, give it a facelift with a fresh coat of paint."
About Lindsay Jiricek, Sears Real Estate
Lindsay Jiricek works with buyers, sellers and those relocating to northern Colorado. She is a member of the National Association of Realtors, Colorado Association of Realtors, Greeley Area Realtor Association, Greeley and Windsor Chamber of Commerce and Leading Real Estate Companies of the World. Lindsay is a Certified Residential Specialist (CRS) and Graduate, REALTOR® Institute (GRI). For more information, please call (970) 330-7700, or visit http://www.searsrealestate.com. The office is located at 2021 Clubhouse Drive, Suite 100, Greeley, CO 80634.
About the NALA™
The NALA offers small and medium-sized businesses effective ways to reach customers through new media. As a single-agency source, the NALA helps businesses flourish in their local community. The NALA's mission is to promote a business' relevant and newsworthy events and achievements, both online and through traditional media. For media inquiries, please call 805.650.6121, ext. 361.