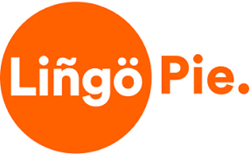 "Working with RTVE will allow Lingopie users to view thousands of hours of new content from the largest public broadcaster in Spain. We couldn't be more thrilled to announce this new partnership."
TEL AVIV, Israel (PRWEB) January 26, 2021
Lingopie, the world's first language learning platform to use Subscription Video On Demand (SVOD) technology, has today announced a new partnership with RTVE, the largest public broadcasting network in Spain. The partnership comes on the heels of rapid growth for Lingopie since the company's launch in 2019 and will substantially increase the volume of original Spanish content available to Lingopie users. By licensing content on Lingopie's proprietary platform, RTVE will be able to help more people around the world learn the Spanish language.
Lingopie offers an innovative model for teaching new languages. By empowering users to view original local content from around the world with same-language subtitles and instant translation pop-ups, Lingopie is enhancing the language learning experience through the power of TV and film. The platform currently features local content from Mexico, Colombia, Spain, and Costa Rica for users in the United States, Canada, and the United Kingdom. As a result of the partnership with RTVE, Lingopie will nearly double the number of titles and episodes available.
"We are incredibly excited to partner with RTVE and offer their original content on our platform," noted David Datny, founder, and CEO of Lingopie. "Having a wide variety of high-quality, original content that our users truly enjoy is one of the main reasons Lingopie has been such a success so far. Working with RTVE will allow Lingopie users to view thousands of hours of new content from the largest public broadcaster in Spain. We couldn't be more thrilled to announce this new partnership."
"Our mission at RTVE is to bring the Spanish language to as many people as possible and working with Lingopie represents a major step in accomplishing that goal," said María-Jesús Pérez, International Sales Director for RTVE. "Lingopie's innovative approach to language learning has already had a meaningful effect on its users and we are proud to partner with them to reduce cultural barriers and increase communication."
Ready to come learn with us? Please visit http://www.lingopie.com for more information.
About Lingopie
Lingopie is a Subscription Video On Demand (SVOD) platform that is transforming the way people learn new languages worldwide. By allowing people to immerse themselves in great TV shows in various languages, Lingopie is creating the world's most engaging and entertaining way to learn new languages. Unlike other SVOD platforms, Lingopie caters directly to people who want to explore different cultures and learn languages by watching great TV series from around the world. To learn more about Lingopie, visit http://www.lingopie.com.