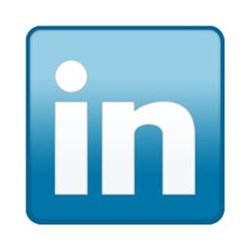 When used with some strategy, LinkedIn is a place where business leaders can distinguish themselves, amplify their messages and increase their influence. ~Sonya Shelton
Los Angeles, CA (PRWEB) February 10, 2014
Social media platforms of this generation have given new meaning to the concept of 'networking' and have opened up new means for business leaders to connect, engage and interact with colleagues and peers.
Blogs, Facebook, Twitter and Google + are all venues where leaders can maintain a presence, but of currently mainstream social venues, LinkedIn, with 259 million users, has come to be perhaps the most effective place for professionals to maintain career presence, build credibility and grow their networks.
But when used with some strategy, LinkedIn is also a place where business leaders can distinguish themselves, amplify their messages and increase their influence, according to Sonya Shelton, an international speaker, consultant and author of the book 'You're an Executive, But Are You a Leader?'.
"Ultimately, leadership is influence. Great leaders influence the behavior of others ethically and intentionally to create value and make a contribution," Shelton said. "Smart business leaders are using LinkedIn not only to maintain a profile, but to engage their target audience, broadcast their message and establish themselves as an authority in their field."
Here are 4 ways business leaders can begin to create a strategy to increase influence on LinkedIn.
1-Maintain a Company Page
A personal LinkedIn page is a good first step, but for business owners and entrepreneurs, a dedicated business page is an effective medium to communicate with and build rapport among employees and to brand your company.
2-Participate in Groups
Similar to traditional networking, LinkedIn is, at its core, about personal connections. To be successful, maintaining a profile is not enough. Business leaders should maintain presence in popular circles and groups relevant to their fields. Groups and forums present a great opportunity for leaders to add their expertise and experience to current conversations and offer value.
3-Use Status Updates to Engage and Influence
"Create themes around your vision and look for different ways to communicate and reinforce them." ~Sonya Shelton
Business leaders can leverage LinkedIn status updates to inform, assist, offer tips and discuss trends with their audience. But the update feature is also a means for exerting influence by posting content that supports a company's vision and goals. Shelton advises that keeping your company's vision at top of mind is essential in maintaining momentum and motivation among teams.
4-Tap into Personal Testimonials
While the skill endorsement feature may not hold much weight, LinkedIn Recommendations—comments written by other LinkedIn members with whom you've worked or collaborated that recognize you—can be a powerful endorsement and way to imbue credibility to your LinkedIn presence.
"Being your own advocate is good. Having others act as advocates for you is better. Savvy leaders realize enlisting others to promote the vision is necessary."
For more tips and information about Executive Leadership Consulting, please visit http://www.executiveleader.com and follow Sonya Shelton on Twitter for leadership tips @SonyaShelton.
About Executive Leadership Consulting:
Sonya Shelton, CEO and founder of Executive Leadership Consulting, is the author of the book "You're an Executive, But Are You a Leader?" As an international speaker and consultant, she shows managers and executives how to increase their leadership effectiveness so they can boost their professional and business results.
Executive Leadership Consulting offers workshops and coaching programs designed to develop leadership capability at all levels of the organization. Shelton designed the programs at Executive Leadership Consulting based on her more than 25 years' experience as a leader in a variety of companies and industries, including the high-paced fields of publishing, advertising, and entertainment. She has worked as an executive coach and consultant with companies around the world from start-ups to Fortune 100 corporations, including Disney, Nestlé, and Microsoft.