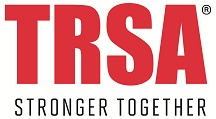 We're excited that Jeff was available to speak at the Summit and we're looking forward to his presentation. - Joseph Ricci, CAE, TRSA President & CEO
(PRWEB) April 03, 2014
The Textile Rental Services Association is hosting the 2014 Sales and Marketing Summit at the Sheraton in Baltimore City Center on July 17th-18th.
At this sales and marketing focused conference participants will learn new techniques from subject matter experts that will help to increase revenues and satisfied customers. One of the subject matters that has been confirmed to speak at the summit is Jeff Zelaya, a top social saleperson and an expert LinkedIn trainer.
"We're excited that Jeff was available to speak at the Summit and we're looking forward to his presentation. Our members have expressed a lot of interest in learning more about leveraging social media, especially LinkedIn, so we believe that they'll find a lot of value in this presentation," says Joseph Ricci, CAE, TRSA President & CEO.
Other workshops and sessions at the TRSA Summit include:
-Increasing Sales through Sharing & Serving
-Smart Sales Hiring
-The Value of Measuring your Customer Relationships
-Using Data to Incrementally Improve Your Digital Marketing
LinkedIn keynote speaker Jeff Zelaya will be presenting on Friday, July 18 at 8:30am. The title of his presentation: "Leveraging LinkedIn to Build Your Business."
About TRSA:
TRSA is an international organization representing companies that supply laundered garments, uniforms, linens, floor mats, towels and other products necessary for businesses to operate safe, clean facilities, serve their customers and provide a clean, attractive environment and image. TRSA companies are specialists in providing and managing quality textile goods directly to business locations and are experts in determining the most hygienic and cost-effective laundering solutions for facilities and workplaces ranging from small medical practices serving a few patients at a time to stadiums accommodating 100,000 spectators. The largest users of textile rental services are hospitality, healthcare, retail, manufacturing and automotive services.
About Jeff Zelaya:
Jeff Zelaya is a social selling expert, marketing consultant and a professional public speaker who has presented at 53 events in the past 3 years. He's the #1 most recommended sales professional on LinkedIn under the age of 30 and has generated $1.5 million in revenue in 18 months by using LinkedIn for lead generation. Jeff works at Vocus and is an award-winning sales executive and sales trainer for this publicly traded cloud marketing software company based out of Beltsville, MD. Jeff, his wife Emma and his newborn son Elijah currently reside in the Washington D.C. area. http://jeffzelaya.com