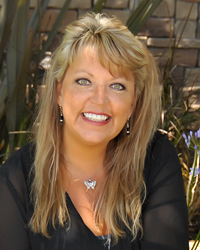 Loribeth ranks in the top 1% of most viewed LinkedIn Profiles... and for a good reason.
San Diego, CA (PRWEB) September 25, 2015
Nationally recognized LinkedIn trainer Loribeth Pierson has launched a new LinkedIn video training series today. The LinkedIn course is called, "Master The Magic of LinkedIn" and is designed to teach B2B marketers, business owners, sales professionals, marketing managers, speakers, authors, finance, CEO, CFO, entrepreneurs and anybody who is looking to leverage LinkedIn for marketing and sales objectives.
Loribeth ranks in the top 1% of most viewed LinkedIn Profiles... and for a good reason. LinkedIn is forever changing; Loribeth continuously monitors and studies those changes to show clients how to extract, manipulate and produce maximum profitability and lead generation.
Years ago LinkedIn's primary use was to display a resume in hopes of landing a job. Times have changed! Some time ago, Loribeth had a friend recommend that she use LinkedIn to find a realtor who could help with a cross-country real estate purchase. The search, introduction and closing of the transaction started Loribeth's obsession with LinkedIn.
"If it could help me find a realtor in another state, what else could it be used for? When my brother and I launched our business, I watched many LinkedIn training videos and thought Wow, LinkedIn could really help me to reach my goal" (and it did). Fast forward to now. Armed with years of trial and error, volumes of LinkedIn Tips, shortcuts and methods that raise my clients above their competition, I now teach people how to become successful with utilizing LinkedIn in the right way. It really isn't just for your resume. It's so much more." Stated Loribeth Pierson.
The new course is available today by visiting this website
The fundamental outline of the course is designed to teach inside secrets to be found by a person's unique keywords and have people know, like and develop trust.
"Loribeth has really done her homework and she's done an excellent job with this new LinkedIn training course." Stated Philip Cardwell, CEO of Universal Media Consultants.
The course covers such areas as:

Learn how to create a cheat sheet to follow along every day with a plan.
Learn how to post on LinkedIn Pulse to get more leads, clients and to brand yourself more effectively.
Discover how to add hundreds of new LinkedIn connections and Profile views with a few clicks (This one is really cool!).
Discover what to post on LinkedIn Pulse to become the "Go To" Expert in chosen markets.
Learn how to create a LinkedIn headline (This is a person's tagline to be found in searches) and summary that facilitate more business immediately.
Learn how to connect with influential decision-makers at major companies (Getting past the gatekeepers).
Learn how to join and leverage the right groups.
Learn how to become the Top 1% viewed Profile in your network.
Learn how to create a Rock-Star professional LinkedIn profile in about 2 Hours...literally.
These techniques are guaranteed to work even if you're a beginner. Visit THIS LINK for more information.
This information is being distributed for the client, by Universal Media Consultants. From top magazines to leading TV stations, UMC has been very effective at distilling our client's messages in the major national media. Our aim is simple. To multiply message impact and client exposure in highly targeted markets, quickly, imaginatively, and cost-effectively.