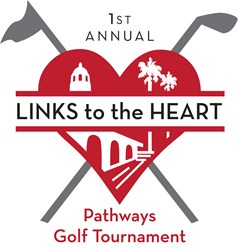 It was a pleasure to see so many of our community supporters and friends come out on a beautiful day and play golf at Stanford for a good cause
Sunnyvale, California (PRWEB) August 01, 2013
Pathways Hospice celebrates the success of its 1st Annual Links to the Heart Golf Tournament, which was held on July 15, 2013. For this inaugural event, 112 golfers came out to support hospice care in the community and enjoy a day on the picturesque Stanford University Golf Course.
"Pathways Hospice is incredibly grateful for the support we received from our sponsors, the event committee, and players," said Sandra Coolidge, Vice President of Admissions, Community Relations and Philanthropy at Pathways. "It was a pleasure to see so many of our community supporters and friends come out on a beautiful day and play golf for a good cause."
Pathways thanks its sponsors of the 2013 1st Annual Links to the Heart Golf Tournament including US Bank, El Camino Hospital, PGA Tour Superstore in East Palo Alto, M.E. Fox & Company, Ferrari Ottoboni Caputo & Wunderling LLP, Kayne Anderson Rudnick Wealth Advisors, Pillsbury Winthrop Shaw Pittman, LLC, Magnussen Lexus of Fremont, Tina & Walt Dreyer, California Home Medical Equipment, Chef Chu's, DeMartini Orchard, Tom & Gunilla Follett--In Honor of The Parkinson's Institute, Opera Software International, Pahl & McCay, A Professional Law Corporation, Service by Medallion, Treasury Curve, Walgreens, Woodsmen Sports, Callaway, Camille's Sidewalk Café, Campo Pizzeria, Beverly Catli Design, Joann Dost, Donald Knott, Le Boulanger, Natalchemist, Piazza's Fine Foods, Prodigy Press, Significant Cleaning Services LLC, Sutter Care at Home, and VALIC.
The Pathways 1st Annual Links to the Heart Committee members were: Co-Chairs Gunilla and Tom Follett, Patti Aalgaard, Chuck Alloo, Ronald A. Castellino, MD, George Cavender, Mari Chazen, Clarence Ferrari, Jr., JD, Kris Klint, Steve Player, and John and Sherry Rayner.
Following on the success of this event, Pathways is currently planning the 2nd Annual Links to the Heart Golf Tournament which will be held in 2014.
For more information about Pathways Home Health & Hospice's events, call Holly Smith at 408.773.4109 or 1.800.753.3071, e-mail hsmith(at)pathwayshealth(dot)org or events(at)pathwayshealth(dot)org, or visit http://www.pathwayshealth.org/foundation/news-and-events/index.html
About Pathways Home Health & Hospice
Pathways Home Health & Hospice is a non-profit, community-based organization with more than 36 years of assisting Bay Area families. Pathways was founded in 1977 by a group of Stanford physicians and community members who saw the need for professional care at home. That first year, Pathways served 12 patients. Pathways now serves over 5,000 families a year in San Francisco, Alameda, Santa Clara, San Mateo and Contra Costa Counties.
Affiliated with El Camino and Sequoia Hospitals since 1986, Pathways Home Health & Hospice is accredited by The Joint Commission, and is a member of the Visiting Nurse Association of America, California Hospice & Palliative Care Association, and the California Association of Health Services at Home. Pathways Home Health & Hospice is a designated 2012 HomeCare Elite Agency for Quality Care.
For more information about Pathways services, bereavement services, grief workshops, volunteering, or making a donation in support of Pathways' families, call 1.888. 755.7855 or visit http://www.pathwayshealth.org/