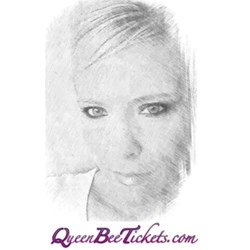 Lionel Richie concert tickets are sure to sell out, so many fans are turning to the secondary market to secure their seats right away.
Germantown, Wisconsin (PRWEB) February 14, 2014
Lionel Richie presale tickets are available for purchase at QueenBeeTickets.com for those fans who can take advantage of this option. The iconic performer has extended his very successful "All The Hits All Night Long" tour, and a North American leg begins on May 29, extending to August 2.
The 2014 shows coming up soon will kick off in Vancouver, to the delight of Canadian fans who are eager to obtain Lionel Richie concert tickets. They can also obtain seats for concerts planned for Montreal, Toronto, and London. U.S. fans will find it easy to locate affordable Lionel Richie concert tickets for many locations where the popular singer, along with CeeLo Green, will perform.
The summer of 2014 will be filled with the great hits of the legendary singer, who achieved immense success with the Commodores and is continuing to thrill fans as a solo artist. The tour will visit many U.S. cities this year, including Seattle, Washington; Las Vegas, Nevada; Salt Lake City, Utah; Holmdel, New Jersey; Austin, Texas; West Palm Beach, Florida; Vienna, Virginia; and Bethel, New York.
Lionel Richie presale tickets will sell quickly to music enthusiasts who want to get a head start on obtaining concert seats. The popular entertainer has released ten studio albums along with seven compilation albums and three live releases. His live shows book very quickly, the reason that his current worldwide tour has been extended to include many new North American events. Shows have been selling out around the world in such locations as Australia, Asia, and the Middle East.
The talented singer/songwriter has won five Grammy Awards. He has multi-platinum albums to his credit and has sold millions of copies of his releases to fans around the world. Lionel Richie concert tickets never last long when they become available to the general public.
QueenBeeTickets.com has many Lionel Richie presale tickets to offer customers for all upcoming concert performances in both the United States and Canada.
Live Customer Support
Order By Phone Toll Free
7:00am-1:00am EST
(855) 859-4033
support(at)queenbeetickets(dot)com