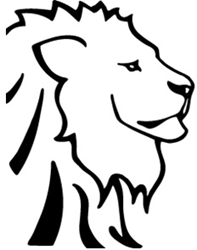 "Today's high-net-worth client builds a team of 'Trusted Advisors'; CPA's, Attorneys, Trust Officers, and other fiduciaries, to guide them through planning decisions like buying life insurance for estate planning." James Joyce, SVP, Sales & Marketing
Austin, Texas (PRWEB) January 09, 2017
Lion Street is pleased to announce that it will be a sponsor of the 51st Annual Heckerling Institute on Estate Planning. The event is being held January 9 – 13, 2017, in Orlando, Florida. Lion Street is an elite national network of 140 fiercely independent Owner-Firms specializing in high-net-worth and corporate planning.
 
Heckerling Institute is the premiere conference for estate planning professionals, providing educational and professional development opportunities. The program agenda covers topics of timely interest to attorneys, trust officers, accountants, charitable giving professionals, insurance advisors, elder law specialists, wealth management professionals, educators and non-profit advisors.
The Institute is home of the nation's largest exhibit hall dedicated entirely to the estate planning industry. Lion Street will have a strong presence at the meeting with several Owners attending plus an exhibit in space #425 in the exhibit hall.
Lion Street's Senior Vice President of Sales and Marketing, James Joyce, stated, "Today's high-net-worth client builds a team of 'Trusted Advisors'; CPA's, Attorneys, Trust Officers, and other fiduciaries, to guide them through planning decisions like buying life insurance for estate planning. Lion Street has focused significant resources to make sure our Owner-Firms are front of mind when a large life insurance transaction takes place."
Lion Street equips its Owner-Firms with opportunities to create or expand their relationships with Trusted Advisors through its exclusive Trusted Advisors Program. Part of the program includes sponsoring and attending top industry events including the Heckerling Institute. The program offers Owner-Firms and their invited Trusted Advisors direct access to industry news, a national conference, webinars, whitepapers, and more. Also, innovative technology enables fiduciaries to better serve their clients through active inforce life insurance policy management in concert with advice from independent, experienced Lion Street Advisors.
These initiatives are dedicated to supporting the advanced planning solutions and market intelligence needed to navigate the complex world of financial advice for high-net-worth individuals and businesses. Lion Street offers complimentary access into the Trusted Advisors Program and its full library of resources and technology to any Trusted Advisor who is invited by a Lion Street Owner.
To learn more about the Heckerling Institute, please visit http://www.law.miami.edu/heckerling
About Lion Street
Lion Street is a leading national financial services company based in Austin, Texas. Lion Street provides elite independent life insurance producers and financial advisors access to the financial products, intellectual capital, and specialized resources they need to meet the sophisticated needs of their high-net-worth and corporate clients. To learn more about Lion Street, please visit http://www.lionstreet.com.
Lion Street Media Contact:
Cami Gueguen, Director of Marketing and Communications
cgueguen(at)lionstreet(dot)com
512-776-8466