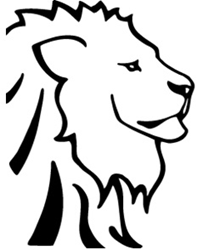 "He brings extraordinary expertise in financial advisory services coupled with a true passion for the Lion Street vision that will be instrumental as we pursue our next steps." -Bob Carter, Founder & CEO of Lion Street
Austin, Texas (PRWEB) December 01, 2016
Lion Street is pleased to announce that William A. Payne, a Lion Street Owner, was recently elected to its Board of Directors. Lion Street is comprised of over 130 Owner-Firms nationwide in 40 states who encompass a national network of financial advisors fiercely valuing independence, ownership, and influence.
Lion Street Founder and CEO, Bob Carter, stated, "We are ecstatic to have Bill join the Board. He brings extraordinary expertise in financial advisory services coupled with a true passion for the Lion Street vision that will be instrumental as we pursue our next steps."
Bill is a principal and co-founder of PRW Wealth Management LLC, a Lion Street Owner-Firm based in Boston, Massachusetts. His primary focus is advanced planning and wealth management for high net worth individuals and families. This involves a fully integrated approach to managing, preserving, and distributing wealth. Bill earned a Master's degree in Financial Services (MSFS) from the American College, in addition to holding the designations of Chartered Financial Consultant (ChFC) and Chartered Life Underwriter (CLU).
"I am honored to join the Board of such a revolutionary company. I've been privileged to be a Lion Street Owner-Firm, and watch the significant growth as the story has unfolded. I look forward to serving alongside such a talented group," Bill Payne stated.
Bill has co-hosted several New England financial radio shows, been a source for television money segments, and authored several articles. His media consults have included Kiplinger's, National Underwriter, Boston Business Journal, The Boston Herald, Massachusetts Lawyers' Weekly, and Life Association News. Bill is also a Licensed Insurance Advisor.
About Lion Street
Lion Street is a leading financial services company based in Austin, Texas. Lion Street provides elite independent life insurance producers and financial advisors access to the financial products, intellectual capital, and specialized resources they need to meet the sophisticated needs of their high-net-worth and corporate clients. Lion Street Financial, its Broker-Dealer was named the 2016 "Division One Broker-Dealer of the Year" by Investment Advisor. To learn more about Lion Street, please visit http://www.lionstreet.com.
About PRW Wealth Management
PRW Wealth Management, LLC has been delivering client-focused, comprehensive, and independent financial guidance for over 25 years. The company's focus is on affluent individuals and families who have gained wealth through entrepreneurship, successful professional careers, or life transitions (business sale, divorce, inheritance).  Institutional clients include non-profit endowments and foundations whose assets are designed to last in perpetuity. Clients seek careful stewardship over their assets and sound advice from a firm with deep resources and one they can trust. To learn more about PRW Wealth Management, please visit: http://prwwealthmanagement.com.
Lion Street Media Contact:
Cami Gueguen, Director of Marketing and Communications
cgueguen(at)lionstreet(dot)com
512-776-8466