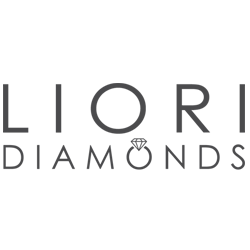 Liori Diamonds Adds Sparkle To Its Collection Of Black Diamonds With A New Range Of Products
New York (PRWEB) August 07, 2014
Liori diamonds has added new designs to its exquisite collection of premium cut black diamond jewelry. The new collection contains beautifully cut, stylish black diamond rings, bracelets, wedding bands, earrings, pendants and more. Making a unique style statement has never been easier as now, with this unique collection.
One associates bling and diamond jewelry with the shine and lustre of white diamonds, but there is a new way to sport premium cut diamonds with the superbly finished and striking jewelry made of black diamonds. One can visit the site and spend time browsing through the entire new collection that reflects extreme craftsmanship with a hassle-free and risk free shopping experience. Each design is unique and makes an independent style statement when flaunted proudly. Diamonds make for great gifts and for memorable moments when bought for oneself.
"We understand the importance of the best quality of diamonds and ensure that our range offers the customers ultimate satisfaction in terms of the value and the design element," said the company spokesperson.
Shopping for diamonds can be a worrisome exercise regarding purity, value and the cut of each diamond. The collection available with Liori Diamonds is carefully selected for its cut, color, clarity and quality. Each diamond is independently certified by GIA gemologist graduates from some of the most stringent diamond appraisal labs. You can be rest assured that your black diamond engagement ring is valuable and has been evaluated at every stage against stringent parameters.
About Liori Diamonds
Liori Diamonds offers a great selection of the world's finest cut diamonds. Customers and clients can experience a risk-free shopping experience as all the products are made with the most preeminent materials with extreme craftsmanship. The company offers high end designs at affordable prices. Thousands of satisfied clientele keep returning to the company for their value and unique design quality.
Please visit http://www.lioridiamonds.com for more details.
Media Contact Details:
Company - Liori Diamonds
Phone- +1 888-888-3321
Email: info(at)lioridiamonds(dot)com
Address:
581 5th Avenue
Penthouse Suite
6th Floor
New York, NY 10017
Social Presence:
Twitter - https://twitter.com/liori_diamonds
Facebook - https://www.facebook.com/lioridiamonds